October 24, 2019
Frequent Alcohol Drinking May Up Risk for New-Onset A-Fib
Amount of alcohol intake per drinking session was not associated with new-onset atrial fibrillation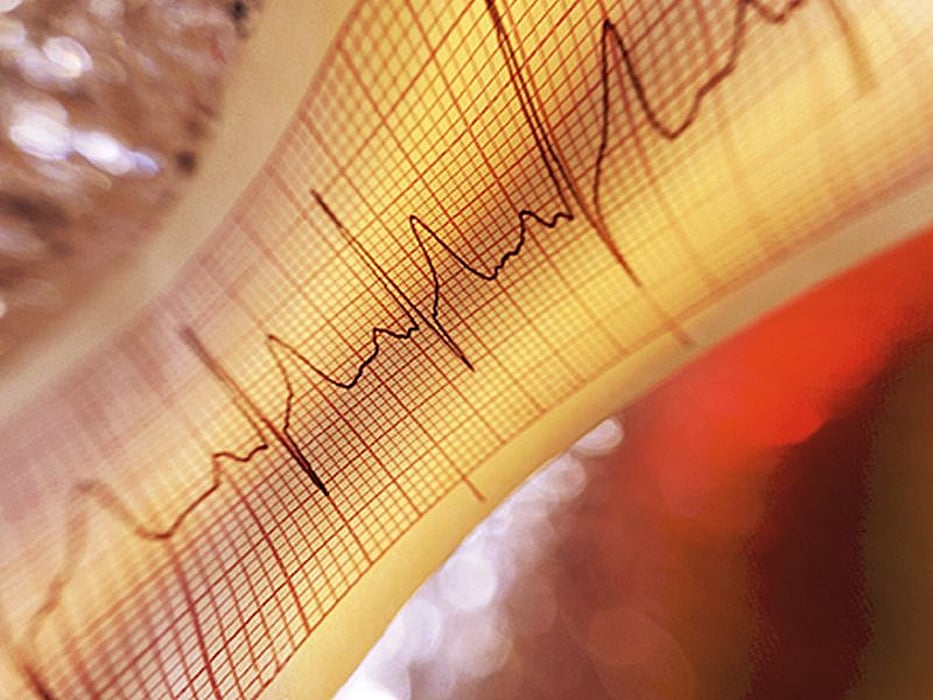 THURSDAY, Oct. 24, 2019 (HealthDay News) -- Frequent alcohol drinking is associated with an increased risk for new-onset atrial fibrillation (AF), while the amount of alcohol consumed per drinking session is not, according to a study published online Oct. 17 in EP Europace.
Yun Gi Kim, M.D., from the Korea University College of Medicine and Korea University Anam Hospital in Seoul, and colleagues examined the relative importance of drinking frequency versus binge drinking as a risk factor for new-onset AF. Data were included for 9,776,956 patients without AF who participated in a national health check-up program.
The researchers found that patients who drink once per week showed the lowest risk and those who drink everyday had the highest risk for new-onset AF compared with those who drink twice per week (hazard ratios, 0.933 and 1.412, respectively). There was no correlation seen for amount of alcohol intake per drinking session with new-onset AF. The frequency of drinking was significantly associated with the risk for new-onset AF, regardless of whether weekly alcohol intake exceeded 210 g. Patients who drink large amounts of alcohol per drinking session showed a lower risk for new-onset AF when stratified by weekly alcohol intake.
"Recommendations regarding alcohol consumption have focused on reducing the absolute amount of alcohol rather than drinking frequency," the authors write. "Our study suggests that reducing drinking frequency might also be important to reduce the overall burden of AF in a given population."
Physician's Briefing