April 28, 2014
BMI Linked to Coronary Plaque in Asymptomatic Diabetes
Greater percentage of soft plaque seen in younger individuals with shorter disease duration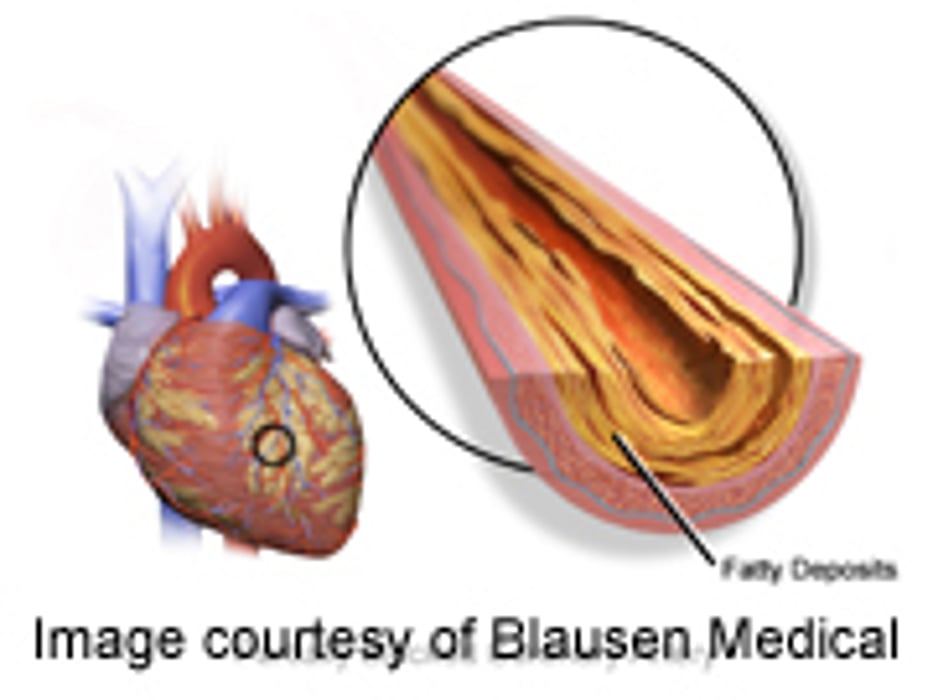 MONDAY, April 28, 2014 (HealthDay News) -- For asymptomatic patients with diabetes, body mass index (BMI) is directly related to coronary plaque, as measured by coronary computed tomography (CT) angiography, according to a study published online April 22 in Radiology.
Alan C. Kwan, from the National Institutes of Health Clinical Center in Bethesda, Md., and colleagues examined the correlation between coronary CT angiography-detected coronary plaque and cardiovascular risk in 224 asymptomatic patients with diabetes (121 men; mean age, 61.8 years; mean duration of diabetes, 10.4 years). The total coronary artery wall volume was measured using semiautomated software in all three vessels. The wall volume was divided by the coronary length to determine the coronary plaque volume index (PVI).
The researchers found that the mean PVI was 11.2 mm² and the mean coronary artery calcium (CAC) score was 382, with 67 percent of total plaque noncalcified. Significant correlations were identified for PVI with age, male sex, BMI (all P < 0.001), and duration of diabetes (P = 0.03). Younger individuals with shorter disease duration had a greater percentage of soft plaque (P = 0.02). There was a direct correlation between the percentage of soft plaque and BMI (P = 0.002). Higher percentages of soft and fibrous plaque were seen for patients with discrepancies between CAC score and PVI rank quartiles.
"Further follow-up of this diabetic cohort is warranted to determine if coronary plaque assessment contributes to predictive risk assessment in this challenging patient population," the authors write.
Two authors disclosed financial ties to Toshiba Medical; the study was partially funded by Pfizer.
Abstract
Full Text (subscription or payment may be required)
Physician's Briefing