March 31, 2014
ACC: 30 Percent of Preteens Have Elevated Cholesterol
Findings based on medical record review of more than 12,700 9- to 11-year-olds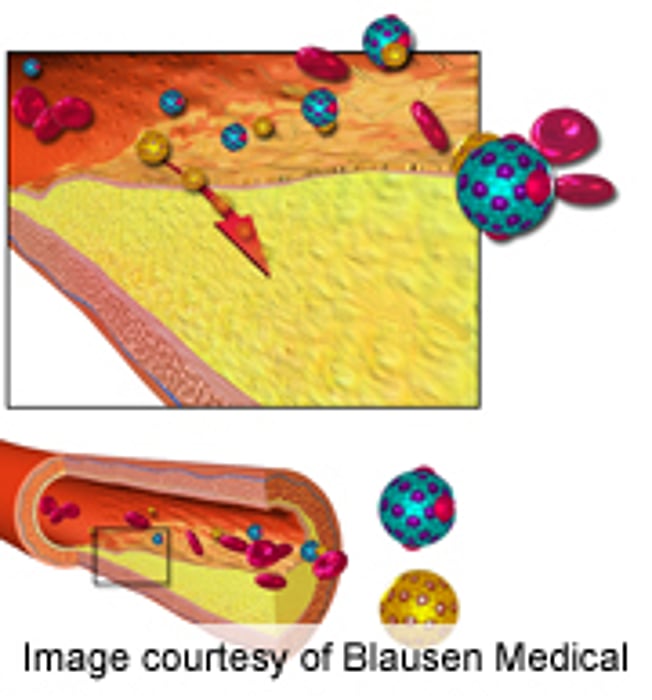 MONDAY, March 31, 2014 (HealthDay News) -- About 30 percent of 9- to 11-year-olds have abnormal total cholesterol levels, according to a study presented at the annual meeting of the American College of Cardiology, held from March 29 to 31 in Washington, D.C.
Thomas Seery, M.D., from Texas Children's Hospital in Houston, and colleagues examined the rate of hyperlipidemia and hypertriglyceridemia in a retrospective medical record review of all 9- to 11-year-olds who underwent a physical examination from January 2010 to July 2013. Data were included for 12,712 children who underwent cholesterol screening.
The researchers identified abnormal (borderline or elevated) total cholesterol in 4,709 children (about 30 percent). The mean body mass index in the sample was 19.3 kg/m², and total cholesterol, low-density lipoprotein (LDL), high-density lipoprotein (HDL), and triglycerides were 162, 92, 52, and 103 mg/dL, respectively. Males were more likely to have elevated total cholesterol, LDL, and triglycerides than females, while lower HDL was more likely among females. Compared with non-Hispanics, Hispanics were more likely to have elevated triglycerides and lower HDL, but total cholesterol and LDL did not differ between the groups.
"The sheer number of kids with abnormal lipid profiles provides further evidence that this is a population that needs attention and could potentially benefit from treatment," Seery said in a statement. "But we can only intervene if we diagnose the problem."
Physician's Briefing