April 13, 2017
6 Variables Can Predict Mortality Risk in Cardiogenic Shock
Variables from Intraaortic Balloon Pump in Cardiogenic Shock trial ID short-term mortality risk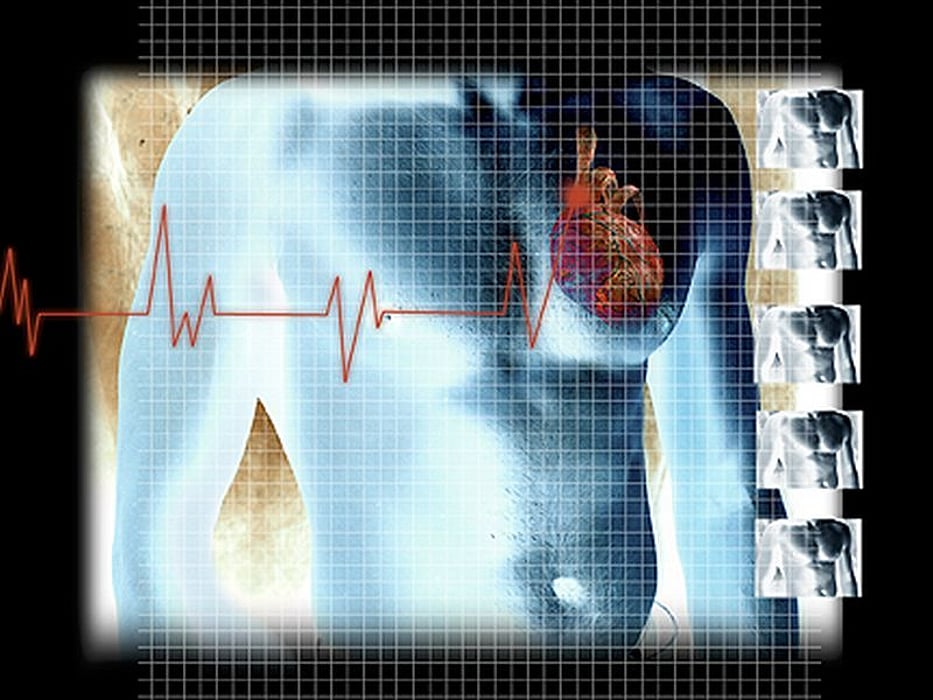 THURSDAY, April 13, 2017 (HealthDay News) -- Six variables can be combined to predict short-term mortality risk in patients with cardiogenic shock (CS), according to a study published in the April 18 issue of the Journal of the American College of Cardiology.
Janine Pöss, M.D., from the University Heart Center in Lübeck, Germany, and colleagues developed a risk prediction score for short-term mortality in patients with CS after acute myocardial infarction, derived from the Intraaortic Balloon Pump in Cardiogenic Shock (IABP-SHOCK II) trial.
The researchers found that age >73 years, prior stroke, glucose at admission >10.6 mmol/L, creatinine at admission >132.6 µmol/L, Thrombolysis In Myocardial Infarction flow grade <3 after percutaneous coronary intervention, and arterial blood lactate at admissions >5 mmol/L were independent predictors of 30-day mortality and were used as parameters. The observed 30-day mortality rates for low, intermediate, and high risk score categories were 23.8, 49.2, and 76.6 percent, respectively (P < 0.0001). Good discrimination was seen on validation in the IABP-SHOCK II registry, with an area under the curve of 0.79. In the CardShock trial external validation population, short-term mortality rates were 28.0, 42.9, and 77.3 percent, respectively (P < 0.001), with an area under the curve of 0.73.
"The IABP-SHOCK II risk score can be easily calculated in daily clinical practice and strongly correlated with mortality in patients with infarct-related CS," the authors write. "It may help stratify patient risk for short-term mortality and might, thus, facilitate clinical decision making."
The study was partially funded by Maquet Cardiopulmonary and Teleflex Medical.
Abstract/Full Text (subscription or payment may be required)
Editorial (subscription or payment may be required)
Physician's Briefing