November 13, 2018
AHA: Icosapent Ethyl Cuts CV Risk From Elevated Triglycerides
Ischemic events reduced among patients with elevated triglycerides despite taking statins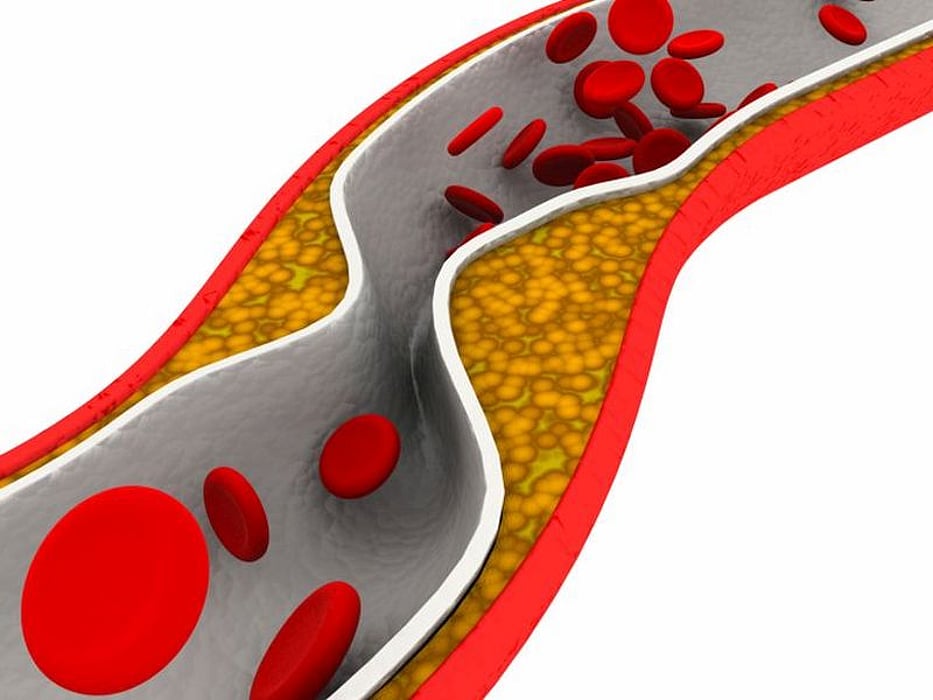 TUESDAY, Nov. 13, 2018 (HealthDay News) -- Icosapent ethyl is associated with a reduced risk for ischemic events among patients with elevated triglyceride levels despite taking statins, according to a study published online Nov. 10 in the New England Journal of Medicine to coincide with the annual meeting of the American Heart Association, held from Nov. 10 to 12 in Chicago.
Deepak L. Bhatt, M.D., M.P.H., from the Brigham and Women's Hospital Heart and Vascular Center in Boston, and colleagues conducted a randomized trial involving patients with established cardiovascular disease or with diabetes and other risk factors who had been receiving statins and had a fasting triglyceride level from 135 to 499 mg/dL and a low-density lipoprotein cholesterol level from 41 to 100 mg/dL. A total of 8,179 participants were randomly assigned to receive icosapent ethyl twice daily or placebo and were followed for a median of 4.9 years.
The researchers found that a primary end point (composite of cardiovascular death, nonfatal myocardial infarction, nonfatal stroke, coronary revascularization, or unstable angina) occurred in 17.2 and 22.0 percent of patients in the icosapent ethyl and placebo groups, respectively (hazard ratio, 0.75). The corresponding rates of the key secondary end point (composite of cardiovascular death, nonfatal myocardial infarction, or nonfatal stroke) were 11.2 and 14.8 percent (hazard ratio, 0.74).
"The exact mechanisms responsible for the impressive benefits seen in the REDUCE-IT trial are not currently known," Bhatt said in a statement.
The trial was funded by Amarin, the manufacturer of icosapent ethyl; Brigham and Women's Hospital receives funding from Amarin for the work Bhatt did in the trial.
Physician's Briefing