September 12, 2014
AHA: Inflammation May Explain Vascular Damage in Diabetes
Exercise and weight loss important for reducing inflammation as well as lowering blood glucose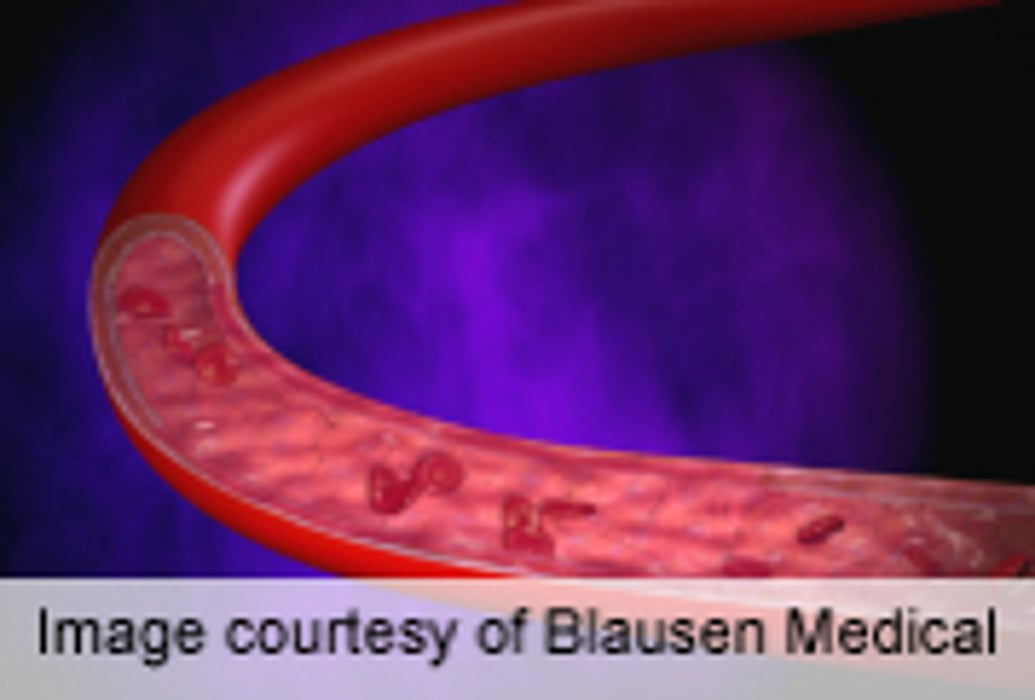 FRIDAY, Sept. 12, 2014 (HealthDay News) -- Hyperglycemia in the presence of inflammatory stimulation may account for vascular damage, according to research presented at the American Heart Association's High Blood Pressure Research Scientific Sessions, held Sept. 9 to 12 in San Francisco.
Carlos F. Sanchez-Ferrer, M.D., Ph.D., of the Universidad Autonoma de Madrid in Spain, and colleagues analyzed the mechanisms of synergism between high-glucose conditions and inflammatory stimulation with interleukin (IL)1β in cultured human aortic smooth muscle cells.
The researchers found that entry of excess glucose into the cells via inhibition of mitochondrial respiration, increasing glucose uptake and consumption, did not trigger inflammatory responses. Under high-glucose conditions, the cells exhibited excess glucose uptake and consumption associated with increased expression of GLUT1 transporters only when stimulated with IL1β. IL1β, in addition to allowing entry of excess glucose into the cells, activates the pentose phosphate pathway, which metabolizes glucose to promote further inflammatory response. All of these pathways were blocked by the IL1 receptor antagonist anakinra.
"We need to reduce the inflammatory environment associated with diabetes," one of the authors said in a statement. "Changes in lifestyle, such as physical exercise and weight reduction, are important not only because they reduce blood sugar but because they reduce inflammation."
Physician's Briefing