May 2, 2013
AHA: Mediterranean Diet Improves Cholesterol Measures
Findings in men with metabolic syndrome, even without accompanying weight loss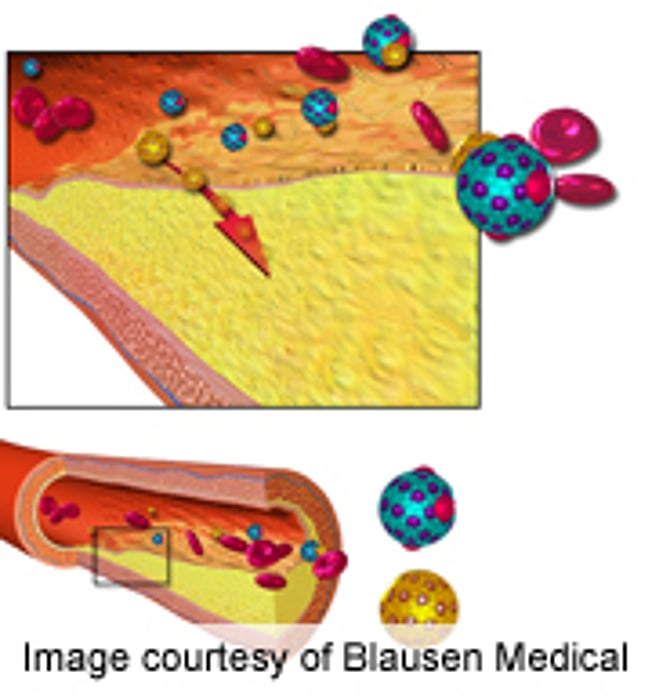 THURSDAY, May 2 (HealthDay News) -- Even without weight loss (WL), the Mediterranean diet (MedDiet) improves measures of low-density lipoprotein (LDL) metabolism in men with metabolic syndrome, according to a study presented at the American Heart Association's Arteriosclerosis, Thrombosis and Vascular Biology 2013 Scientific Sessions, held from May 1 to 3 in Lake Buena Vista, Fla.
Caroline Richard, from Laval University in Quebec, and colleagues studied 19 men (aged 24 to 62 years) with metabolic syndrome who were first given (all food and beverages provided) a typical North American control diet for five weeks, followed by MedDiet for five weeks (MedDiet-WL). After a 20-week weight-loss period in free-living conditions (average weight loss, −10.2 percent body weight), a third controlled feeding period of a five-week MedDiet was initiated (MedDiet+WL). After each controlled feeding period, LDL and apo B kinetics were assessed.
The researchers found that MedDiet-WL significantly reduced very-low-density lipoprotein (VLDL)-apoCIII (−41.5 percent), cholesteryl ester transfer protein (−7.0 percent), and hepatic lipase concentrations (−7.1 percent). It also reduced the proportion of small LDL (<255 Å; −11.7 percent) and increased LDL peak particle diameter (LDL-PPD; +0.7 percent) compared to the control diet (both P < 0.05). LDL-apoB pool size was decreased by MedDiet-WL (−14.2 percent). MedDiet-WL also increased the fractional catabolic rate of LDL-apoB (+30.4 percent) compared to the control diet (both P < 0.05), with no change in LDL-apoB production rate. Compared to the MedDiet-WL, MedDiet+WL was associated with additional significant increases in LDL-PPD (0.2 percent) and further reductions in VLDL-apoCIII concentrations (−28.7 percent).
"The Mediterranean-style diet, or MedDiet, may be recommended for effective management of the metabolic syndrome and its related risk of cardiovascular disease," Richard said in a statement.
Physician's Briefing