November 18, 2013
AHA: Retinal Damage Linked to Atrial Fibrillation
Micro-vessel damage in the retina and kidney associated with a higher risk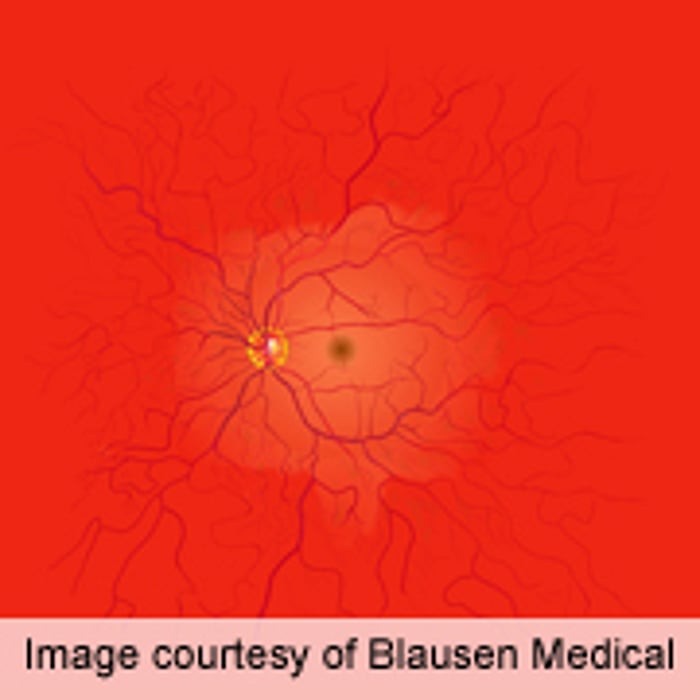 MONDAY, Nov. 18, 2013 (HealthDay News) -- Micro-vessel damage in the eye and kidneys is associated with a higher risk of developing atrial fibrillation, according to a study presented at the American Heart Association's 2013 Scientific Sessions, held from Nov. 16 to 19 in Dallas.
Sunil K. Agarwal, M.B.B.S., M.P.H., Ph.D., from Johns Hopkins University in Baltimore, and colleagues examined the association between micro-vessel abnormalities in the retina and kidneys and atrial fibrillation in 10,009 middle-aged adults. At baseline, 7.1 percent had retinopathy (3 percent retinal hemorrhage and 4 percent retinal micro-aneurysms) and 7.2 percent had micro-albuminuria.
During an average follow-up of 13.6 years, the researchers observed that 1,100 adults developed atrial fibrillation. Per 1,000 person-years, the incidence of atrial fibrillation was 24.4 for those with both retinopathy and micro-albuminuria, 16.8 for those with micro-albuminuria only, 8.9 for those with retinopathy only, and 5.7 for neither. After adjusting for various cardiovascular risk factors, the hazard ratio was 1.37 for atrial fibrillation with retinopathy, 1.60 for atrial fibrillation with retinal hemorrhage, and 1.47 for atrial fibrillation with retinal micro-aneurysms.
"Signs of micro-vessel disease in retina and kidneys are independently and interactively associated with higher risk of atrial fibrillation," Agarwal and colleagues conclude.
Physician's Briefing