December 26, 2012
Atherosclerosis Seen in 8.5 Percent of U.S. Service Members
Based on autopsies of service members, prevalence varies with age, cardio risk factors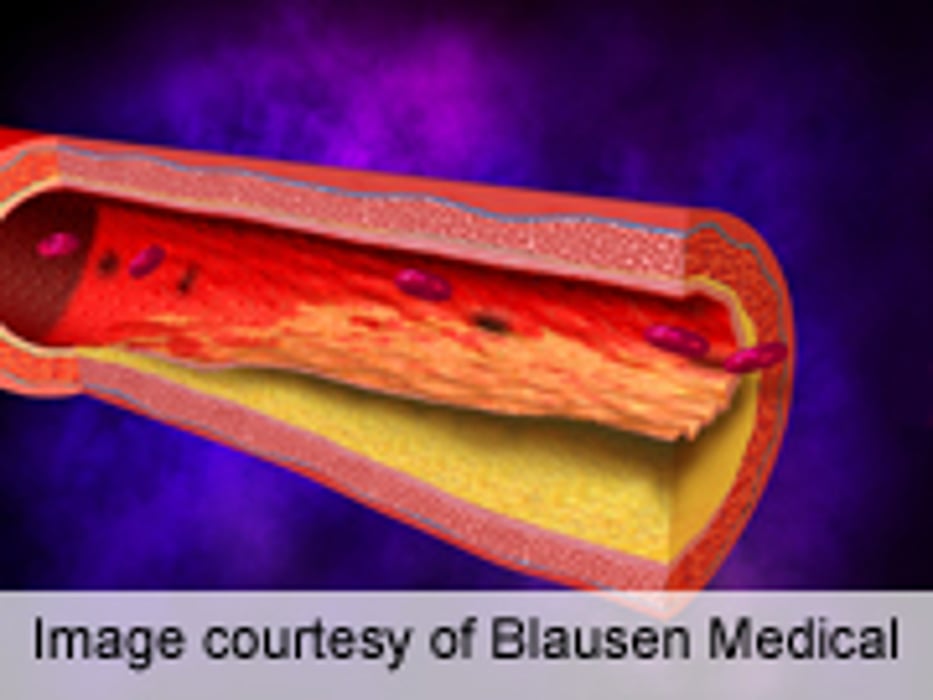 WEDNESDAY, Dec. 26 (HealthDay News) -- For U.S. Service members who have died of combat or unintentional injuries in support of operations Enduring Freedom and Iraqi Freedom/New Dawn, the prevalence of atherosclerosis is about 8.5 percent, and varies based on age and cardiovascular risk factors, according to a study published in the Dec. 26 issue of the Journal of the American Medical Association.
To estimate the current prevalence of coronary and aortic atherosclerosis among U.S. service members, Bryant J. Webber, M.D., from the Uniformed Services University of the Health Sciences in Bethesda, Md., and colleagues conducted a cross-sectional study of 3,832 U.S. service members (mean age 25.9 years; 98.3 percent male) who died of combat or unintentional injuries between 2001 and 2011 and whose cardiovascular autopsy reports were available.
The researchers found that the prevalence of severe, moderate, and minimal coronary atherosclerosis was 2.3, 4.7, and 1.5, percent, respectively, for an overall prevalence of 8.5 percent for any coronary atherosclerosis. Service members with atherosclerosis were significantly older than those without (30.5 versus 25.3 years). The prevalence of atherosclerosis was increased among those with a diagnosis of dyslipidemia (age-adjusted prevalence ratio [PR], 2.09), hypertension (age-adjusted PR, 1.88), or obesity (age-adjusted PR, 1.47), compared to those without cardiovascular risk factors. Smoking was not associated with a significantly increased prevalence of atherosclerosis.
"Our findings suggest that the prevalence of atherosclerosis has declined among deployed U.S. service members since the Korean and Vietnam wars," the authors write. "However, targets for further improvement remain."
Abstract
Full Text
Editorial (subscription or payment may be required)
Physician's Briefing