October 27, 2014
CCC: Causal Link for LDL-C, Aortic Valve Disease
Genetic predisposition to LDL-C linked to aortic valve calcium, incident aortic stenosis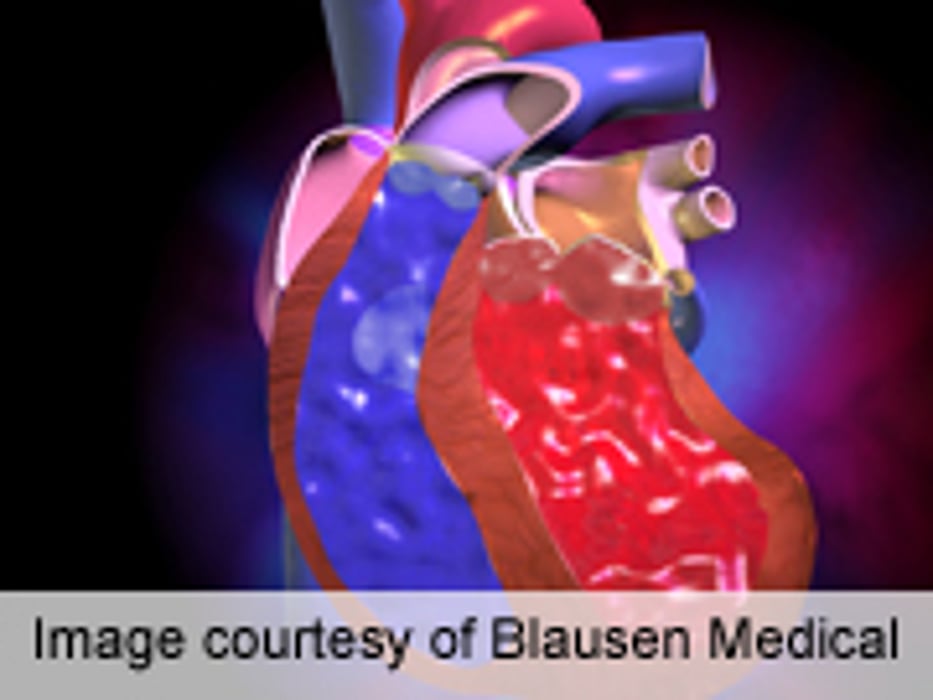 MONDAY, Oct. 27, 2014 (HealthDay News) -- Genetic predisposition to low-density lipoprotein cholesterol (LDL-C) is associated with aortic valve disease, according to a study published online Oct. 26 in the Journal of the American Medical Association. The research was published to coincide with the annual Canadian Cardiovascular Congress, held from Oct. 25 to 28 in Vancouver.
J. Gustav Smith, M.D., from Lund University in Sweden, and colleagues used a Mendelian randomization study design to examine whether weighted genetic risk scores (GRSs) identified in genome-wide association studies are consistent with a link between LDL-C, high-density lipoprotein cholesterol (HDL-C), or triglycerides and aortic valve disease. Data were included for participants from the CHARGE consortium, including the Framingham Heart Study, Multi-Ethnic Study of Atherosclerosis, Age Gene/Environment Study-Reykjavik, and the Malmö Diet and Cancer Study (MDCS).
The researchers found that in CHARGE and in MDCS, the LDL-C GRS, but not the HDL-C or triglyceride GRS, correlated significantly with the presence of aortic valve calcium (odds ratio per GRS increment, 1.38) and incident aortic stenosis (hazard ratio per GRS increment, 2.78), respectively. The LDL-C GRS remained associated with aortic valve calcium (P = 0.03) and aortic stenosis (P = 0.009) in sensitivity analyses excluding variants weakly associated with HDL-C or TG.
"Genetic predisposition to elevated LDL-C was associated with presence of aortic valve calcium and incidence of aortic stenosis, providing evidence supportive of a causal association between LDL-C and aortic valve disease," the authors write.
The research was partially funded by biotechnology and pharmaceutical companies; two authors disclosed financial ties to these industries.
Physician's Briefing