April 12, 2018
CVD Burden Decreased From 1990 to 2016 Across U.S.
Wide variation in rate of decline across states; small number of states saw increase in most recent years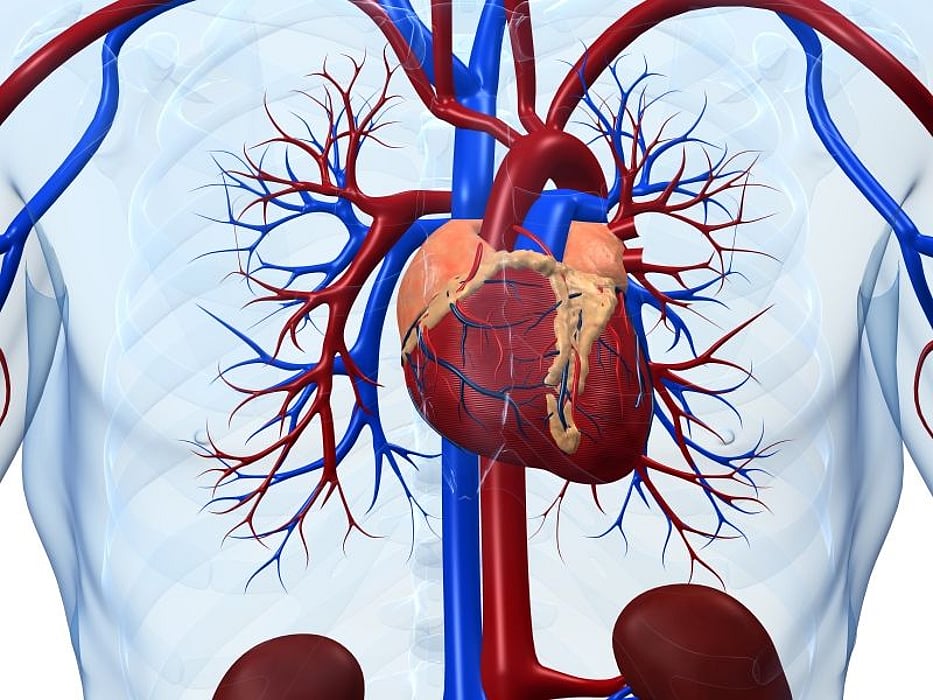 THURSDAY, April 12, 2018 (HealthDay News) -- From 1990 to 2016 there were decreases in cardiovascular disease (CVD) disability-adjusted life years (DALYs) in all states across the United States, according to a study published online April 11 in JAMA Cardiology.
Gregory A. Roth, M.D., M.P.H., from the University of Washington in Seattle, and colleagues quantified and described trends of lost health due to CVD within the United States from 1990 to 2016. CVD mortality, nonfatal health outcomes, and associated risk factors were analyzed by age group, sex, and year.
The researchers found that age-standardized CVD DALYs decreased for all states between 1990 and 2016. Several states, including Arkansas, Alabama, Oklahoma, Kentucky, Missouri, Indiana, Kansas, Alaska, and Iowa, had large increases in their relative rank ordering for total CVD DALYs among states. Across states, there was wide variation in the rate of decline; in the most recent years, CVD burden increased for a small number of states. CVD DALYs were twice as large among men versus women. In all states, ischemic heart disease was the leading cause of CVD DALYs; the second most common cause varied by state. Twelve groups of risk factors drove trends, with the largest attributable CVD burden due to dietary risk exposures. In 16 states there were increases in risk-deleted CVD DALY rates between 2006 and 2016, indicating additional unmeasured risks.
"Large disparities in total burden of CVD persist between U.S. states despite marked improvements in CVD burden," the authors write. "Differences in CVD burden are largely attributable to modifiable risk exposures."
Two authors disclosed financial ties to the pharmaceutical industry.
Abstract/Full Text
Editorial (subscription or payment may be required)
Physician's Briefing