October 17, 2016
Data Mining, Experiments ID QT Prolonging Drug Interactions
Patients taking ceftriaxone and lansoprazole have significantly longer QTc intervals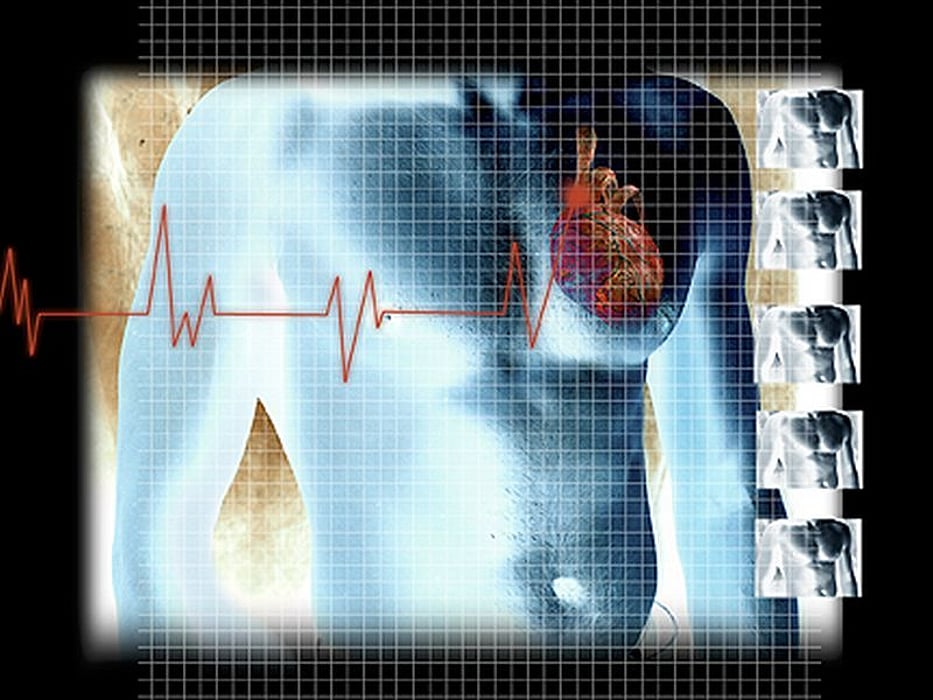 MONDAY, Oct. 17, 2016 (HealthDay News) -- Data mining coupled with laboratory experiments can identify QT interval-prolonging drug-drug interactions (QT-DDIs), according to a study published in the Oct. 18 issue of the Journal of the American College of Cardiology.
Tal Lorberbaum, from Columbia University in New York City, and colleagues mined 1.8 million adverse event reports for signals indicating a QT-DDI. These interactions were either refuted or corroborated using 1.6 million electrocardiogram results from 380,000 patients in an institutional electronic health record (EHR).
The researchers identified evidence from direct and indirect signals in the adverse event reports that the combination of ceftriaxone and lansoprazole would prolong the QT interval. Patients taking both ceftriaxone and lansoprazole had significantly longer QTc intervals as seen in the EHR, and were 1.4 times more likely to have a QTc interval >500 ms. These drugs blocked the human ether-à-go-go-related gene channel in the laboratory. Use of the combination of lansoprazole and cefuroxime as a negative control exhibited no significant effect in the EHR or electrophysiology experiments. This interaction was specific to lansoprazole combined with ceftriaxone in class effect analyses.
"Coupling data mining and laboratory experiments is an efficient method for identifying QT-DDIs," the authors write. "Combination therapy of ceftriaxone and lansoprazole is associated with increased risk of acquired long QT syndrome."
One author disclosed financial ties to Advera Health; one author disclosed ties to Azcert.org.
Full Text
Editorial (subscription or payment may be required)
Physician's Briefing