August 13, 2014
Delayed Cardioversion With A-Fib Ups Thromboembolic Risk
Atrial fibrillation duration of <;12 hours keeps thromboembolism risk low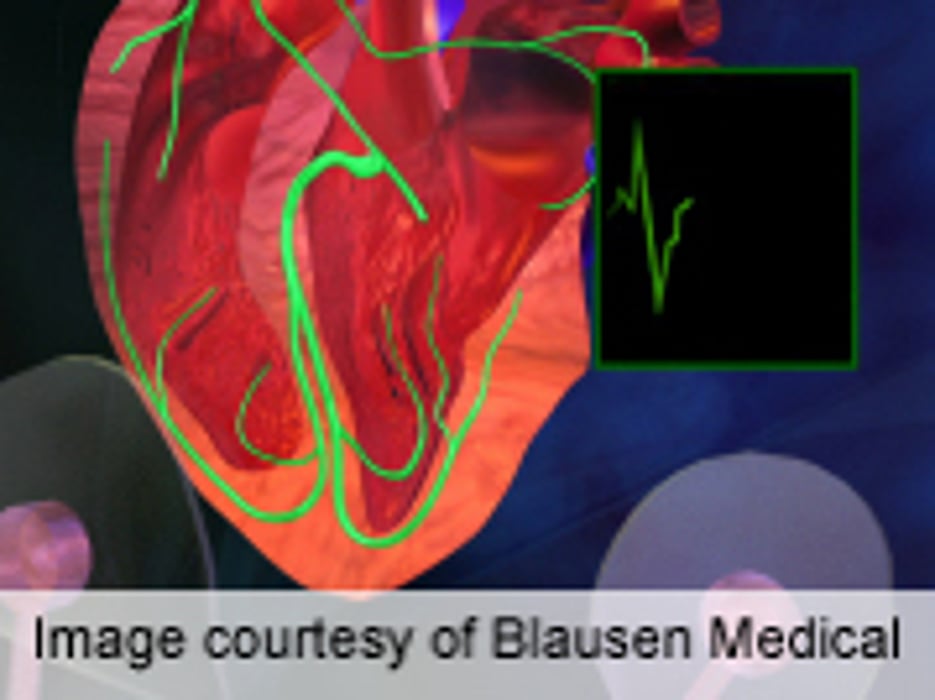 WEDNESDAY, Aug. 13, 2014 (HealthDay News) -- A delay to cardioversion of 12 hours or longer from onset of acute atrial fibrillation symptoms is associated with a greater risk of thromboembolic complications, according to a research letter published in the Aug. 13 issue of the Journal of the American Medical Association.
Ilpo Nuotio, M.D., Ph.D., from the Turku University Hospital in Finland, and colleagues retrospectively analyzed data from the Finnish CardioVersion study (2003 to 2010) to identify all adult patients with a primary diagnosis of AF with successful cardioversion in the emergency department within the first 48 hours of AF. Time to cardioversion was characterized as <12 hours (group 1), 12 hours to <24 hours (group 2), and 24 hours to <48 hours (group 3). Medical records were used to evaluate thromboembolic complications within 30 days after cardioversion.
The researchers found that, of the 5,116 successful cardioversions performed (30.2 percent female), nearly half had more than one stroke risk factor (47.6 percent). There were 38 thromboembolic events noted, of which 31 were strokes. From group 1 to group 3, the incidence of thromboembolic complications increased from 0.3 to 1.1 percent (P = 0.004). Time to cardioversion of >12 hours was an independent predictor for thromboembolic complications (between groups 2 and 1: odds ratio, 4.0 [P = 0.001]; between groups 3 and 1: odds ratio, 3.3 [P = 0.02]).
" When the duration of AF was less than 12 hours, the risk of thromboembolism was low (0.3 percent) without anticoagulation," the authors write.
Physician's Briefing