April 8, 2019
Early T2DM Diagnosis Linked to Increased Cardiovascular Risk
Highest excess risk for mortality, CV mortality, heart failure, CHD seen for T2DM patients diagnosed before 40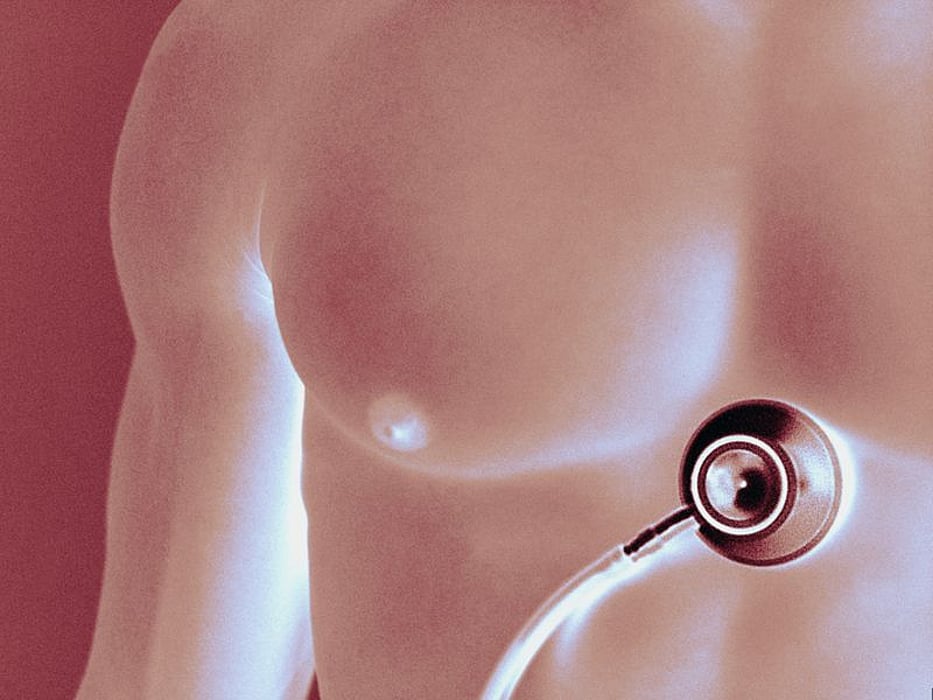 MONDAY, April 8, 2019 (HealthDay News) -- The cardiovascular risks associated with type 2 diabetes mellitus (T2DM) are greater for patients diagnosed before age 40 years, according to a study published online April 8 in Circulation.
Naveed Sattar, M.D., Ph.D., from the University of Glasgow in the United Kingdom, and colleagues examined mortality and cardiovascular disease (CVD) outcomes among individuals registered in the Swedish National Diabetes Registry between 1998 and 2012. Data were included for 318,083 patients with T2DM and just under 1.6 million matched controls.
The researchers found that relative to controls, T2DM patients diagnosed when younger than 40 years had the highest excess risk for most outcomes during a median follow-up of 2.52 years, with adjusted hazard ratios of 2.05 for total mortality, 2.72 for CVD-related mortality, 1.95 for non-CVD-related mortality, 4.77 for heart failure, and 4.33 for coronary heart disease. With each increasing decade at diagnostic age, all risks were progressively attenuated; diagnosis of T2DM when aged older than 80 years correlated with adjusted hazard ratios for CVD and non-CVD mortality less than 1, with excess risks for other CVD outcomes considerably attenuated. For those diagnosed when aged older than 80 years, survival was the same as that of controls compared with more than a decade less for those diagnosed with T2DM in adolescence. In young women with T2DM, hazard ratios for most outcomes were numerically greater.
"This suggests we need to be more aggressive in controlling risk factors in younger type 2 diabetes populations and especially in women," Satter said in a statement.
Several authors disclosed financial ties to the pharmaceutical industry.
Physician's Briefing