April 25, 2019
Eating Breakfast Tied to Lower Risk for Death From CVD
Mortality risk related to cardiovascular disease 87 percent higher among those who never eat breakfast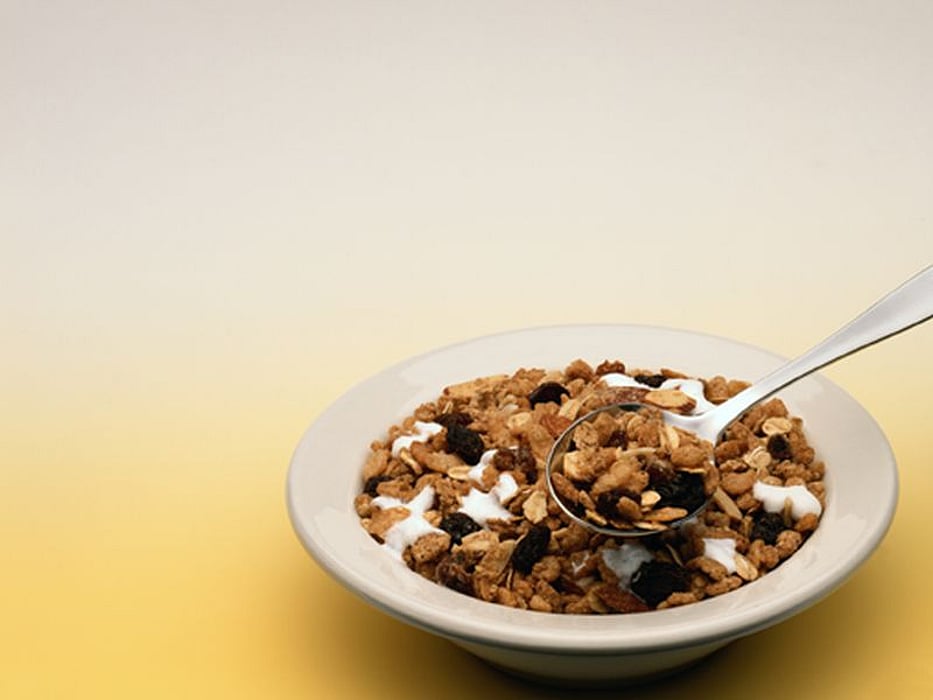 THURSDAY, April 25, 2019 (HealthDay News) -- Skipping breakfast is significantly associated with an increased risk for death from heart disease, according to a study published in the April 30 issue of the Journal of the American College of Cardiology.
Shuang Rong, M.D., Ph.D., from the Wuhan University of Science and Technology in China, and colleagues examined the association of skipping breakfast with cardiovascular and all-cause mortality among 6,550 U.S. adults (aged 40 to 75 years) who participated in the National Health and Nutrition Examination Survey III (1988 to 1994). Data were linked to the National Death Index through 2011.
The researchers found that 5.1 percent of study participants never consumed breakfast, 10.9 percent rarely consumed breakfast, 25.0 percent consumed breakfast some days, and 59.0 percent consumed breakfast every day. There were 2,318 deaths, including 619 deaths from cardiovascular disease, during 112,148 person-years of follow-up. When researchers controlled for age, sex, race/ethnicity, socioeconomic status, dietary and lifestyle factors, body mass index, and cardiovascular risk factors, they found that participants who never consumed breakfast had hazard ratios of 1.87 (95 percent confidence interval, 1.14 to 3.04) for cardiovascular mortality and 1.19 (95 percent confidence interval, 0.99 to 1.42) for all-cause mortality compared with those consuming breakfast every day.
"Our study supports the benefits of eating breakfast in promoting cardiovascular health," the authors write.
Abstract/Full Text (subscription or payment may be required)
Editorial (subscription or payment may be required)
Physician's Briefing