July 25, 2014
Empiric Potassium Cuts Death in Loop Diuretic Users
Reduced risk of all-cause death with empiric potassium supplementation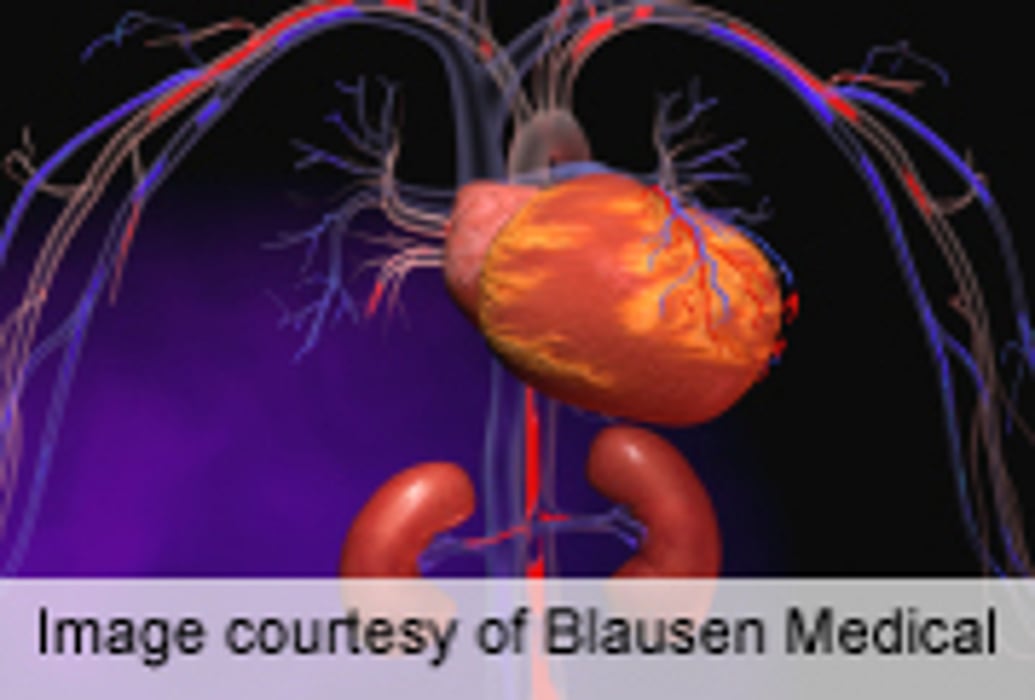 FRIDAY, July 25, 2014 (HealthDay News) -- For new starters of loop diuretics, empiric potassium supplementation is associated with reduced risk of all-cause death, according to a study published online July 16 in PLOS ONE.
Charles E. Leonard, Pharm.D., from the Perelman School of Medicine at the University of Pennsylvania in Philadelphia, and colleagues conducted a one-to-one propensity score-matched cohort study using U.S. Medicaid claims from five states. The authors sought to examine the correlation between empiric potassium supplementation and adverse clinical outcomes. The primary outcome was death, as ascertained from the Social Security Administration Death Master File. The secondary outcome was outpatient-originating sudden cardiac death and ventricular arrhythmia. Data were included for 654,060 individuals who met eligibility criteria and initiated therapy with a loop diuretic. Of these, 27 percent received empiric potassium supplementation and 73 percent did not.
The researchers found that for empiric potassium supplementation the matched hazard ratio was 0.93 (95 percent confidence interval, 0.89 to 0.98; P = 0.003) for all-cause death. For empiric potassium supplementation with furosemide <40 and ≥40 milligram/day the hazard ratios were 0.93 (95 percent confidence interval, 0.86 to 1.00; P = 0.050) and 0.84 (95 percent CI, 0.79 to 0.89; P < 0.0001), respectively. For sudden death/ventricular arrhythmia the matched hazard ratio for empiric potassium supplementation was 1.02 (95 percent confidence interval, 0.83 to 1.24; P = 0.879).
"Empiric potassium supplementation upon initiation of a loop diuretic appears to be associated with improved survival, with a greater apparent benefit seen with higher diuretic dose," the authors write. "If confirmed, these findings support the use of empiric potassium supplementation upon initiation of a loop diuretic."
Two authors disclosed financial ties to the pharmaceutical industry.
Physician's Briefing