September 2, 2014
ESC: Darapladib Doesn't Cut Major Coronary Events After ACS
No reduction in composite of coronary heart disease death, MI, or revascularization for MI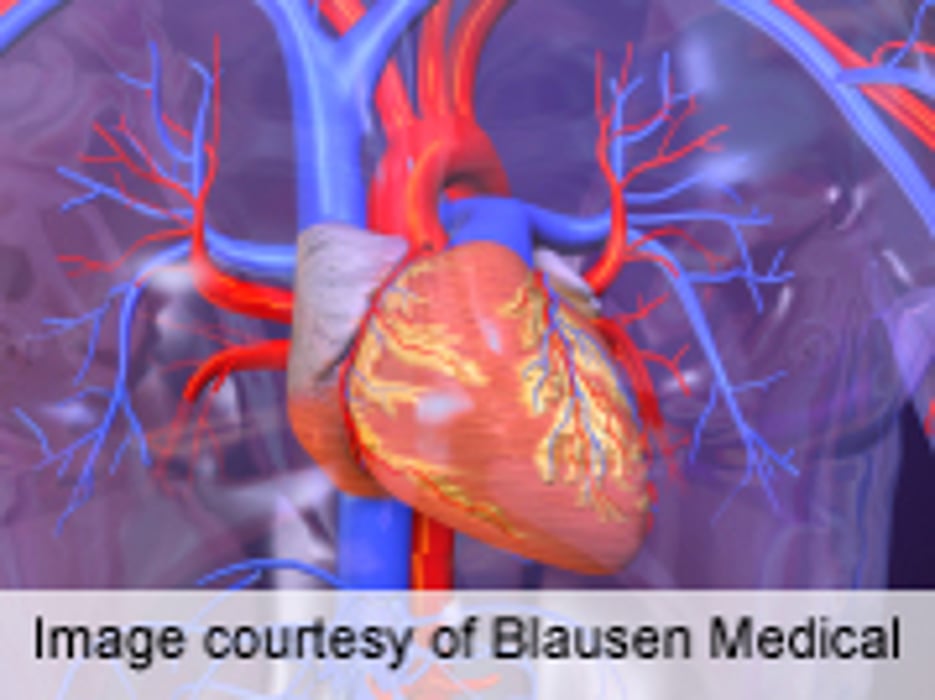 TUESDAY, Sept. 2, 2014 (HealthDay News) -- For patients after an acute coronary syndrome (ACS) event, darapladib inhibition of lipoprotein-associated phospholipase A2 (Lp-PLA2) does not reduce the risk of major coronary events, according to a study published online Aug. 31 in the Journal of the American Medical Association. The study was published to coincide with the annual European Society of Cardiology Congress, held from Aug. 30 to Sept. 3 in Barcelona, Spain.
Michelle L. O'Donoghue, M.D., M.P.H., from the TIMI Study Group at Brigham and Women's Hospital in Boston, and colleagues examined the safety and efficacy of darapladib in patients after an ACS event. A total of 13,026 participants within 30 days of hospitalization with an ACS from 868 sites in 36 countries were randomized to once-daily darapladib or placebo.
The researchers found that the primary end point of major coronary events (composite of coronary heart disease death, myocardial infarction [MI], or urgent coronary revascularization for MI) occurred in 16.3 percent of the darapladib group and 15.6 percent of the placebo group at three years (hazard ratio, 1.00; 95 percent confidence interval, 0.91 to 1.09; P = 0.93). There were no between-group differences for the composite of cardiovascular death, MI, or stroke; additional secondary end points; individual components of the primary end point; or all-cause mortality.
"Direct inhibition of Lp-PLA2 with darapladib added to optimal medical therapy and initiated within 30 days of hospitalization did not reduce the risk of major coronary events," the authors write.
Several authors disclosed financial ties to pharmaceutical companies, including GlaxoSmithKline, which manufactures darapladib and funded the study.
Physician's Briefing