September 3, 2014
ESC: Thrombus Aspiration Pre-PCI Doesn't Up STEMI Outcomes
Routine thrombus aspiration does not improve outcomes at one year compared with PCI only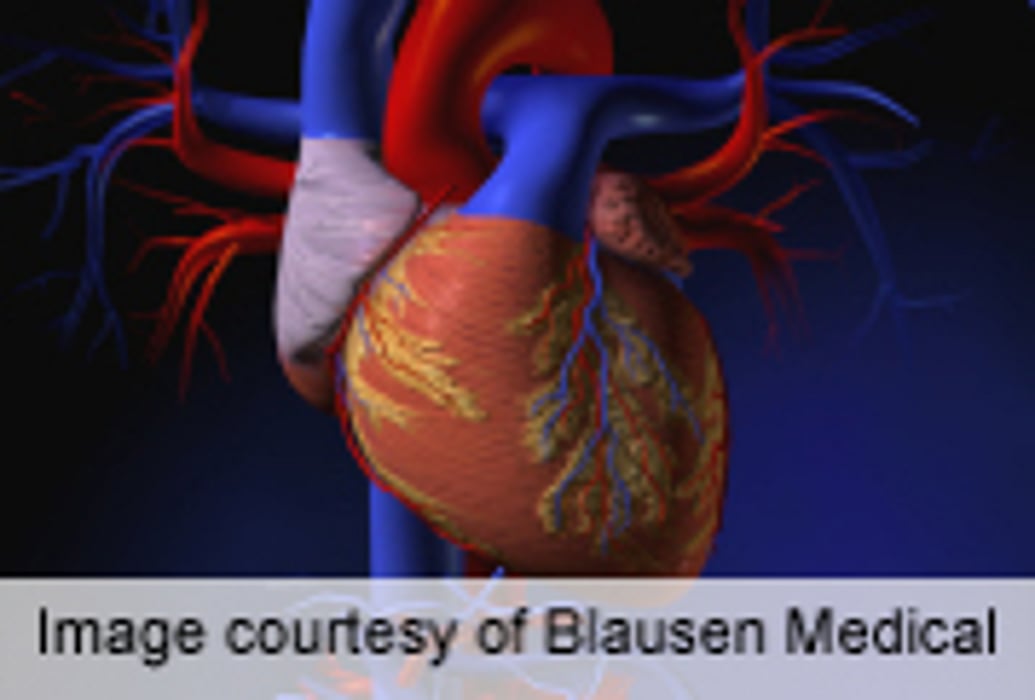 WEDNESDAY, Sept. 3, 2014 (HealthDay News) -- For patients with ST-segment elevation myocardial infarction (STEMI), thrombus aspiration before percutaneous coronary intervention (PCI) does not improve outcomes, according to a study published online Sept. 1 in the New England Journal of Medicine. The study was published to coincide with the annual European Society of Cardiology Congress, held from Aug. 30 to Sept. 3 in Barcelona, Spain.
Bo Lagerqvist, M.D., from Uppsala University in Sweden, and colleagues examined clinical outcomes at one year in a cohort of 7,244 patients with STEMI. Participants were randomized to undergo manual thrombus aspiration followed by PCI or to undergo PCI alone.
The researchers found that death from any cause occurred in 5.3 and 5.6 percent of patients in the thrombus-aspiration group and the PCI-only group, respectively (hazard ratio, 0.94; 95 percent confidence interval [CI], 0.78 to 1.15; P = 0.57). There were no significant between-group differences in hospitalization for myocardial infarction at one year (2.7 and 2.7 percent, respectively; hazard ratio, 0.97; 95 percent CI, 0.73 to 1.28; P = 0.81); stent thrombosis (0.7 and 0.9 percent, respectively; 95 percent CI, 0.50 to 1.40; P = 0.51); or in the composite of these outcomes (8.0 and 8.5 percent; hazard ratio, 0.94; 95 percent CI, 0.80 to 1.11; P = 0.48).
"Routine thrombus aspiration before PCI in patients with STEMI did not reduce the rate of death from any cause or the composite of death from any cause, rehospitalization for myocardial infarction, or stent thrombosis at one year," the authors write.
The study was partially funded by medical device companies.
Physician's Briefing