April 3, 2017
Firefighters Exhibit Increased Cardiovascular Impairment
Increased thrombus formation, increased platelet-monocyte binding with exposure to fire simulation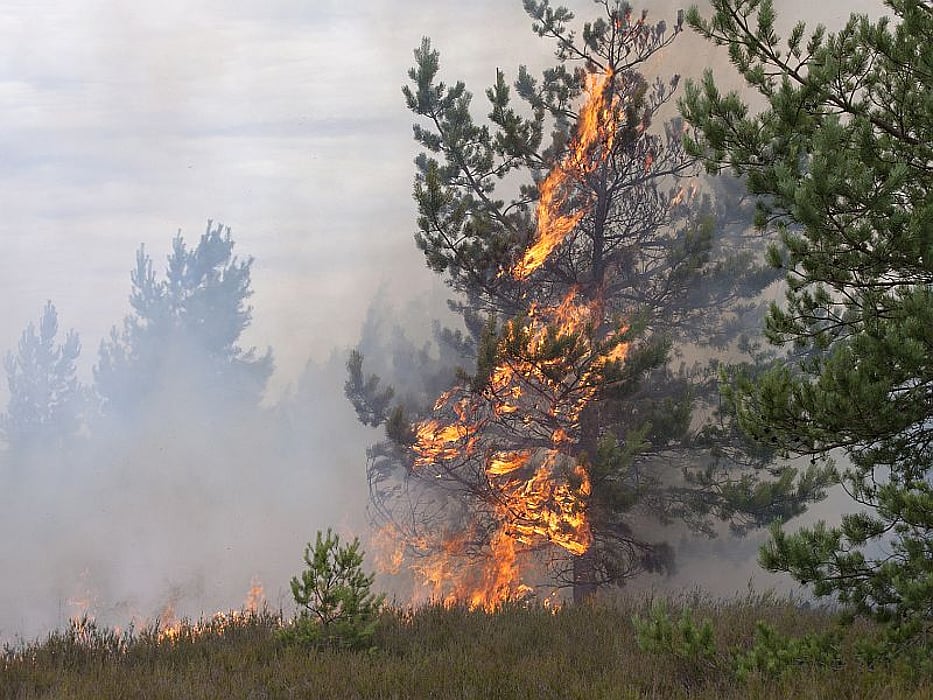 MONDAY, April 3, 2017 (HealthDay News) -- Exposure to fire is associated with activation of platelets, increased thrombus formation, and impaired vascular function, promoting myocardial ischemia and injury, according to a study published in the April 4 issue of Circulation.
Amanda L. Hunter, M.B., Ch.B., from the University of Edinburgh in the United Kingdom, and colleagues conducted an open-label crossover study involving 19 healthy firefighters who performed a standardized training exercise in a fire stimulation facility or light duties for 20 minutes.
The researchers found that core temperature increased and weight decreased after fire stimulation training (P < 0.001 for both). Exposure to fire simulation correlated with increased thrombus formation under low- and high-shear conditions compared with control (both P < 0.001), as well as increased platelet-monocyte binding (P = 0.03). A dose-dependent increase was seen in forearm blood flow with all vasodilators (P < 0.001); in response to acetylcholine and sodium nitroprusside, the increase was attenuated by fire simulation (P = 0.01 and 0.004). This correlated with an increase in fibrinolytic capacity, asymptomatic myocardial ischemia, and concentrations of plasma cardiac troponin I (P = 0.010).
"Our findings provide pathogenic mechanisms to explain the association between fire suppression activity and acute myocardial infarction in firefighters," the authors write.
Abstract/Full Text
Editorial (subscription or payment may be required)
Physician's Briefing