August 27, 2012
For Patients With Prior MI, Vorapaxar Cuts Cardiac Events
Addition to standard antiplatelet therapy reduces thrombotic events, but increases bleeding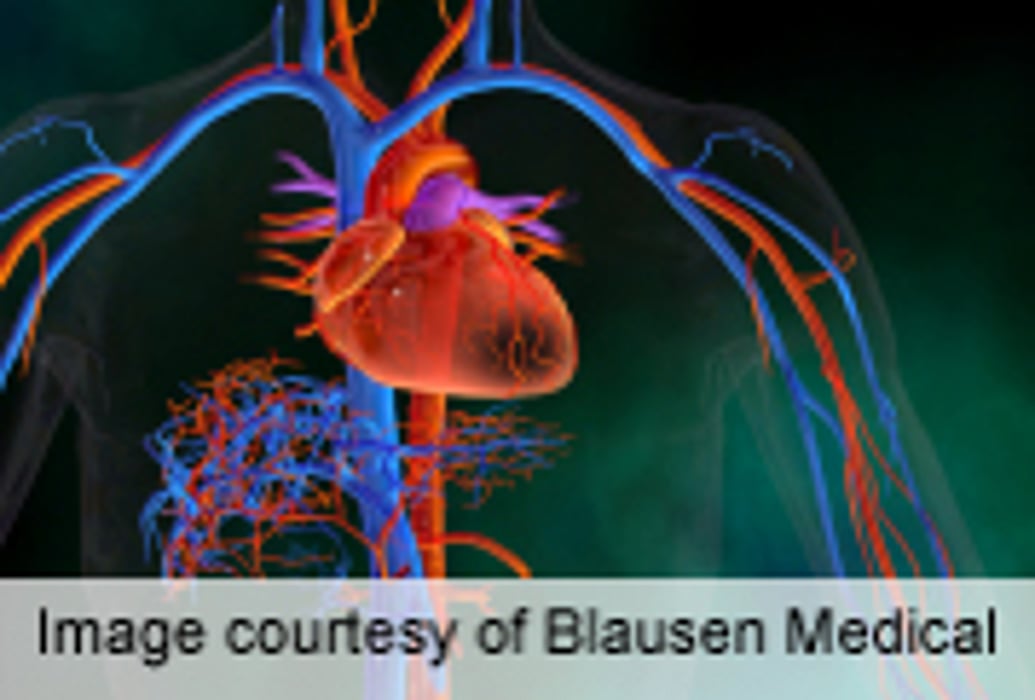 MONDAY, Aug. 27 (HealthDay News) -- When added to standard antiplatelet treatment, including aspirin, the protease-activated receptor 1 inhibitor vorapaxar reduces the risk of a primary end point of cardiovascular (CV) death, myocardial infarction (MI), or stroke, for patients with a history of MI, according to a study published online Aug. 26 in The Lancet to coincide with presentation at the annual European Society of Cardiology Congress, held from Aug. 25 to 29 in Munich.
To examine the benefit of adding other antiplatelet drugs to aspirin for long-term secondary prevention of thrombotic events, Benjamin M. Scirica, M.D., of Brigham and Women's Hospital in Boston, and colleagues conducted a randomized, placebo-controlled, parallel-group trial involving 17,779 patients with a qualifying MI who received either vorapaxar, 2.5 mg/day (8,898 patients), or matching placebo (8,881 patients).
After a median follow-up of 2.5 years, the researchers found that the primary efficacy end point of CV death, MI, or stroke occurred in 8.1 percent of vorapaxar-treated patients and 9.7 percent of placebo-treated patients, using three-year Kaplan-Meier estimates (hazard ratio, 0.80). Moderate or severe bleeding occurred in significantly more vorapaxar- versus placebo-treated patients (3.4 versus 2.1 percent; hazard ratio, 1.61). Intracranial hemorrhage occurred in 0.6 and 0.4 percent of vorapaxar- and placebo-treated patients, respectively (P = 0.076).
"In our study, vorapaxar significantly reduced major cardiovascular thrombotic events in stable patients with a history of myocardial infarction," the authors write. "This finding suggests that protease-activated receptor 1 is a novel therapeutic target for long-term secondary prevention after myocardial infarction."
Several authors disclosed financial ties to pharmaceutical companies, including Merck, which funded the study and manufactures vorapaxar.
Abstract
Full Text (subscription or payment may be required)
Editorial (subscription or payment may be required)
Physician's Briefing