January 11, 2017
Gut Metabolite May Help Predict Cardiovascular Mortality Risk
Trimethylamine N-oxide may trigger plaque build-up in blood vessels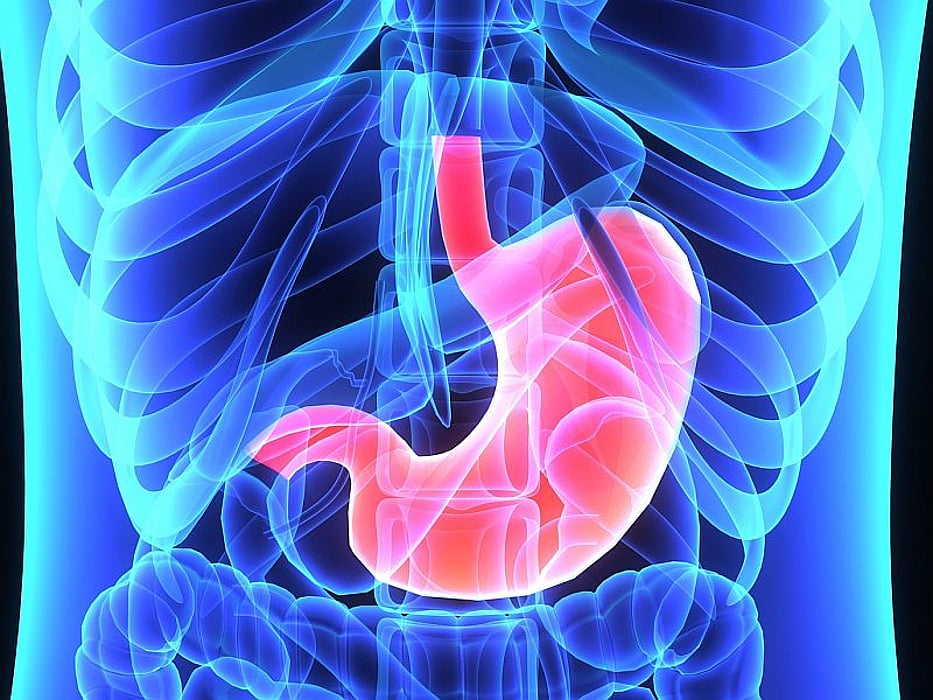 WEDNESDAY, Jan. 11, 2017 (HealthDay News) -- A metabolite produced in the digestion of red meat, eggs, and dairy products -- trimethylamine N-oxide (TMAO) -- is linked to an increased risk of a fatal myocardial infarction or stroke, according to a study published online Jan. 11 in the European Heart Journal.
Stanley Hazen, M.D., Ph.D., chair of cellular and molecular medicine at the Cleveland Clinic's Lerner Research Institute, and colleagues examined two sets of patients -- 530 individuals in Cleveland and 1,683 in Switzerland. The American patients had been admitted to the emergency department of the Cleveland Clinic with chest pain, while the Swiss patients had required imaging tests after admission to one of four university hospitals with chest pain. The patients were followed up for several years to monitor for outcomes.
The researchers found that patients in Cleveland with TMAO levels that placed them in the top 25 percent were six times more likely to die or experience a cardiovascular-related health crisis within 30 days, and nearly twice as likely to die within seven years. The Swiss results were not as strong, showing a 57 percent increased risk of a cardiovascular-related health crisis and a 60 percent increased risk of death within one year. The investigators noted that TMAO also appeared to outperform troponin. About 31 percent of Cleveland patients who tested high for TMAO but negative for troponin proceeded to have a cardiovascular-related crisis within 30 days, and about 37 percent within six months.
"Plasma TMAO levels among patients presenting with chest pain predict both near- and long-term risks of incident cardiovascular events, and may thus provide clinical utility in risk stratification among subjects presenting with suspected ACS," the authors write.
Two authors are named as co-inventors on patents held by the Cleveland Clinic relating to cardiovascular diagnostics and therapeutics.
Physician's Briefing