May 23, 2014
Hospitalizations for Atrial Fibrillation Up in the U.S.
Frequent comorbid conditions include hypertension, diabetes, and chronic pulmonary disease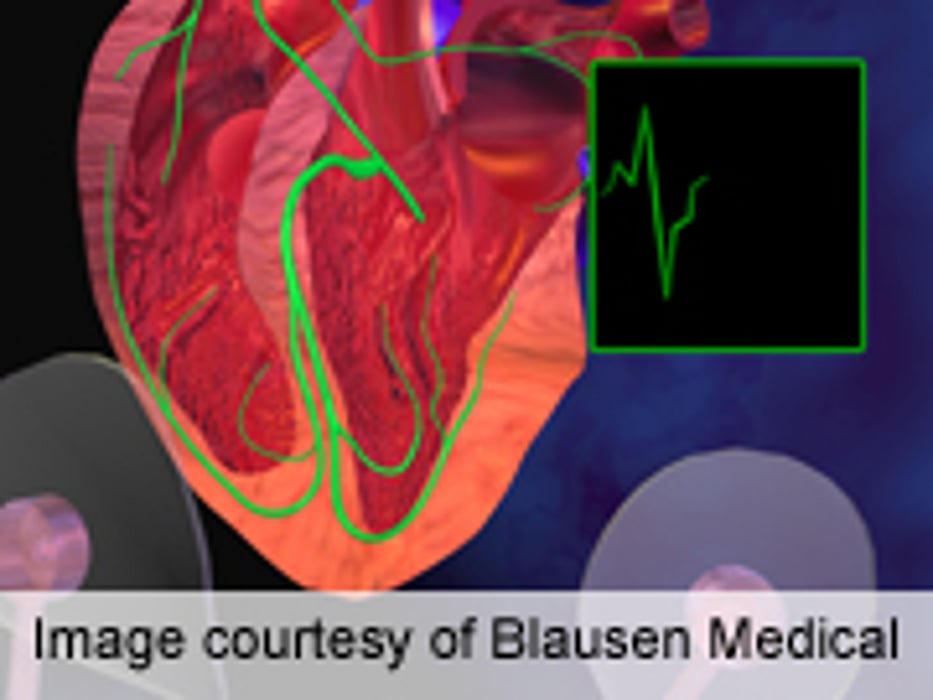 FRIDAY, May 23, 2014 (HealthDay News) -- The hospitalization rate for atrial fibrillation (AF) in U.S. adults has increased during the past decade, according to research published online May 19 in Circulation.
Nileshkumar J. Patel, M.D., of the Staten Island University Hospital in New York, and colleagues used data from the Nationwide Inpatient Sample to examine the trends in AF-related hospitalizations from 2000 through 2010.
The researchers found that, from 2000 to 2010, AF-related hospitalizations increased by 23 percent, particularly in patients aged 65 years and older. The most frequent coexisting conditions in patients with AF were hypertension (60.0 percent), diabetes (21.5 percent), and chronic pulmonary disease (20.0 percent). In-hospital mortality for patients with AF was 1 percent overall, with a significant decrease from 1.2 percent in 2000 to 0.9 percent in 2010 (29.2 percent decrease; P < 0.001). The AF-related in-hospital mortality rate was highest in those 80 years of age or older (1.9 percent) and those with concomitant heart failure (8.2 percent). The mean cost of AF-related hospitalization increased significantly from $6,410 in 2001 to $8,439 in 2010 (24.0 percent increase; P < 0.001).
"We must treat atrial fibrillation and its risk factors better in the outpatient setting to prevent hospitalizations and reduce its staggering impact," a coauthor said in a statement.
One author disclosed financial ties to Medtronic.
Abstract
Full Text (subscription or payment may be required)
Physician's Briefing