January 4, 2018
Impaired Survival With LVEF <;60 Percent in Aortic Stenosis
Poorer outcomes seen for LVEF <;50 percent, 50 to 59 percent compared with ≥70 percent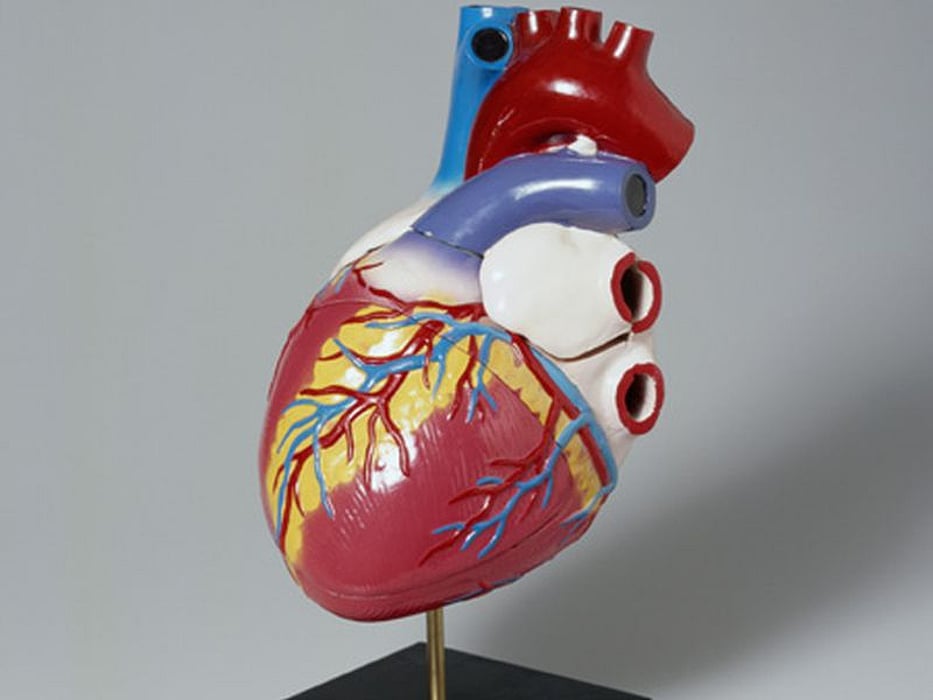 THURSDAY, Jan. 4, 2018 (HealthDay News) -- For patients with severe aortic stenosis (AS), left ventricular ejection fraction (LVEF) below 60 percent is associated with impaired survival, according to a study published online Dec. 27 in JACC: Cardiovascular Interventions.
Tomohiko Taniguchi, M.D., from the Kyoto University Graduate School of Medicine in Japan, and colleagues examined the prognostic impact of LVEF in 3,794 patients with severe AS. The patients were categorized into four groups according to LVEF at index echocardiography: <50 percent, 50 to 59 percent, 60 to 69 percent, and ≥70 percent (conservative strategy: 388, 390, 1,025, and 800 patients, respectively; initial aortic valve replacement (AVR) strategy: 206, 170, 375, and 440 patients, respectively).
The researchers found that the cumulative five-year incidence of the primary outcome measure (composite of aortic valve-related death or heart failure hospitalization) was significantly higher in patients with LVEF <50 percent and 50 to 59 percent compared to those with LVEF 60 to 69 percent and ≥70 percent in the conservative group; the negative effect of low LVEF was markedly attenuated in the initial AVR group. Compared with LVEF ≥70 percent, LVEF <50 percent and 50 to 59 percent, but not 60 to 69 percent, were independently associated with poorer outcomes in the conservative group, after adjustment for confounders.
"Survival in severe AS is impaired when LVEF is <60 percent, and these findings have implications for decision-making with regards to timing of surgical intervention," the authors write.
Abstract/Full Text (subscription or payment may be required)
Editorial (subscription or payment may be required)
Physician's Briefing