June 13, 2014
Inverse Link for Cognitive Impairment, Heart Health
Life's Simple 7 scores in middle or highest versus lowest tertile linked to reduced cognitive impairment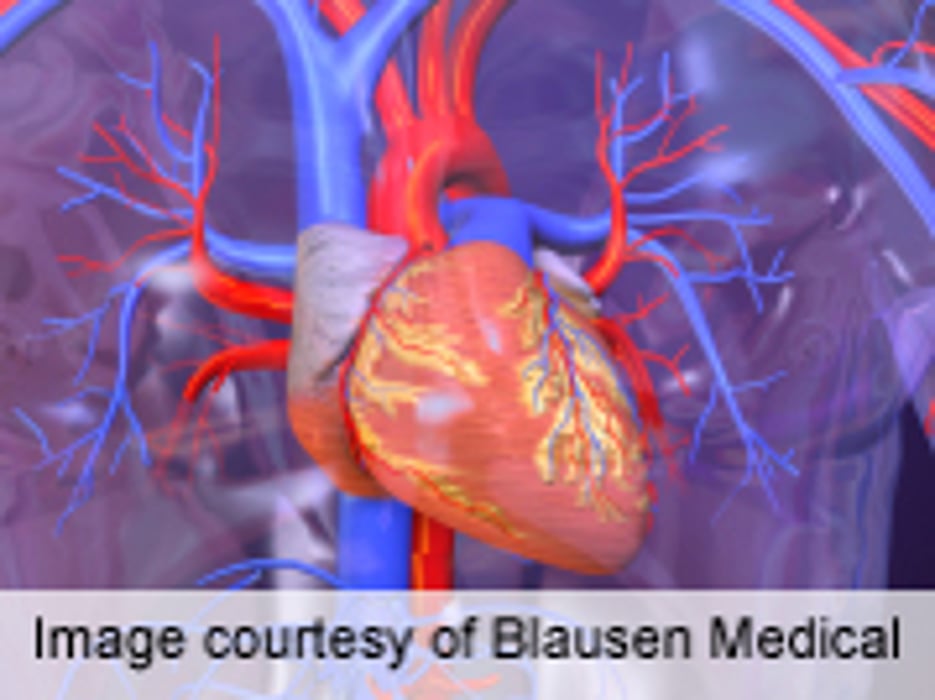 FRIDAY, June 13, 2014 (HealthDay News) -- Intermediate and high cardiovascular health (CVH), measured with Life's Simple 7 scores, correlate with lower incidence of cognitive impairment, according to a study published online June 11 in the Journal of the American Heart Association.
Evan L. Thacker, Ph.D., from the University of Alabama at Birmingham, and colleagues conducted a prospective cohort study to examine the association between Life's Simple 7 scores and incidence of cognitive impairment. Data were included from 17,761 participants in the Reasons for Geographic and Racial Differences in Stroke, aged 45 years and older, with normal global cognitive status at baseline. A baseline Life's Simple 7 score was calculated based on smoking, diet, physical activity, body mass index, blood pressure, total cholesterol, and fasting glucose. A three-test measure of verbal learning, memory, and fluency was used to identify incident cognitive impairment at a mean of four years after baseline.
The researchers found that the odds ratios of incident cognitive impairment were 0.65 and 0.63 for Life's Simple 7 scores in the middle tertile (7 to 8 points) and highest tertile (9 to 14 points), respectively, versus the lowest tertile (0 to 6 points). A similar correlation was observed for blacks and whites, and outside and within the Southeastern stroke belt region of the United States.
"We did not observe a dose-response pattern; people with intermediate and high levels of CVH had similar incidence of cognitive impairment," the authors write. "This suggests that even when high CVH is not achieved, intermediate levels of CVH are preferable to low CVH."
Physician's Briefing