April 17, 2013
Left Anterior Fascicular Block May Not Be a Benign Finding
May be a marker of undetected underlying atrial fibrillation, congestive heart failure, risk of death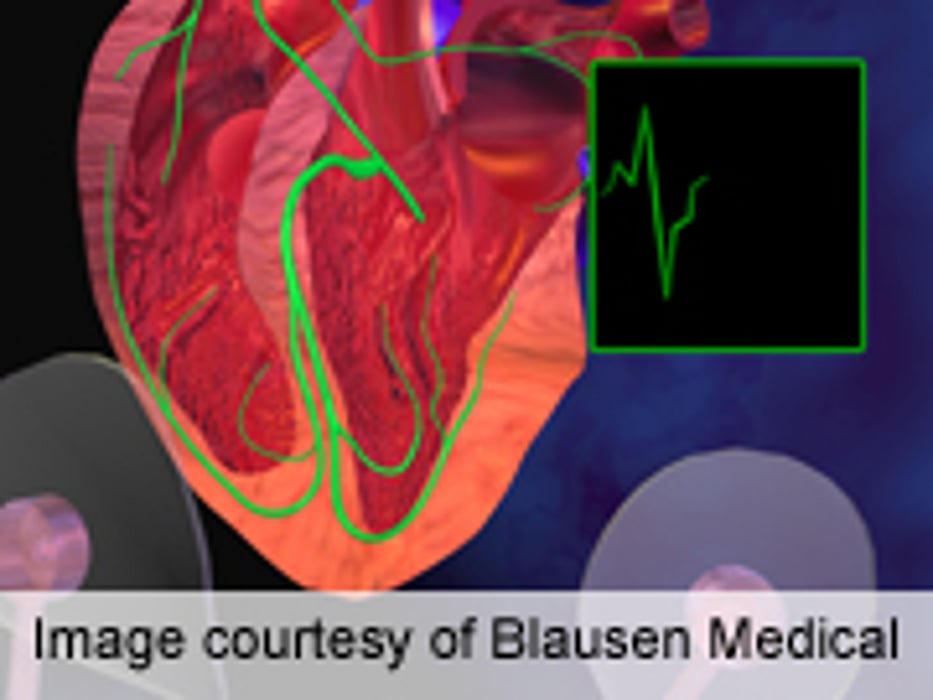 WEDNESDAY, April 17 (HealthDay News) -- Left anterior fascicular block (LAFB) is associated with an increased risk of atrial fibrillation (AF), congestive heart failure (CHF), and death in older adults without apparent cardiovascular disease, according to research published in the April 17 issue of the Journal of the American Medical Association.
Mala C. Mandyam, of the University of California in San Francisco, and colleagues examined the long-term outcomes of participants with LAFB in the absence of cardiovascular disease who were enrolled in the Cardiovascular Health Study, a prospective cohort study of individuals aged 65 years or older sampled from Medicare eligibility lists.
According to the researchers, of the 1,664 participants, 39 had LAFB at baseline and were followed for a median of 15.7 years. After adjustments for confounders, LAFB was found to be significantly associated with AF (hazard ratio [HR], 1.89), CHF (HR, 2.43), and death (HR, 1.57). LAFB was also found to be significantly associated with death from cardiovascular diseases (HR, 2.02).
"In an older population without clinically manifest cardiovascular disease, LAFB was associated with an increased risk of AF, CHF, and death," the authors write. "Given previous histopathological studies, these findings suggest that LAFB may be a clinically relevant marker of an individual's propensity to left heart fibrosis."
Physician's Briefing