October 24, 2014
NT-proBNP Modestly Improves CVD Risk Prediction in Women
Women in highest versus lowest NT-proBNP quartile have increased risk, even after adjustment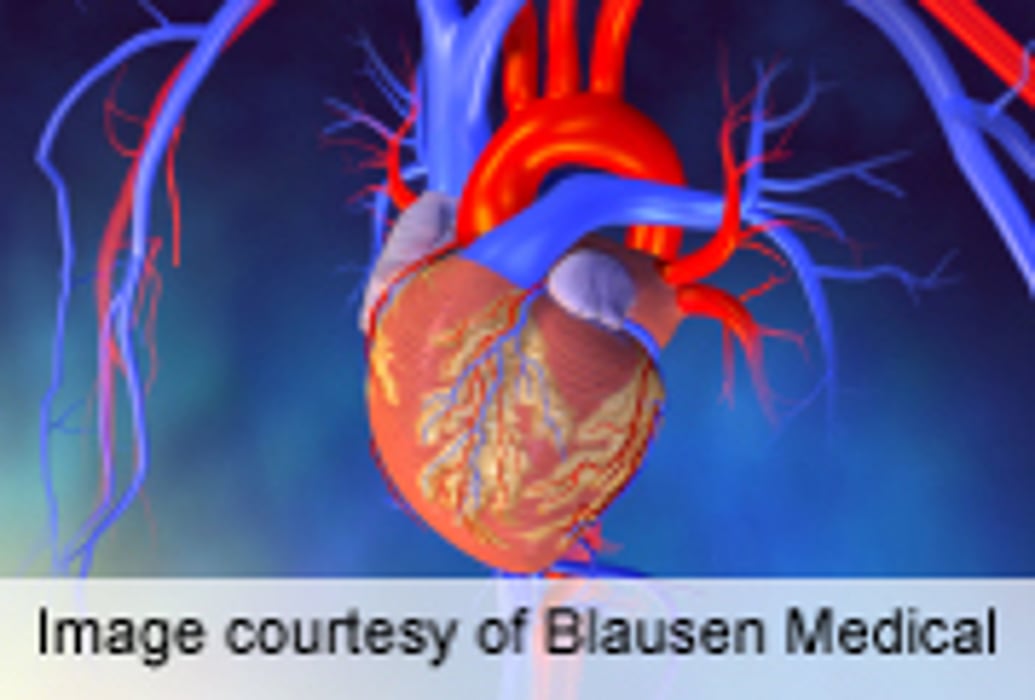 FRIDAY, Oct. 24, 2014 (HealthDay News) -- N-terminal pro-B-type natriuretic peptide (NT-proBNP) modestly improves cardiovascular disease (CVD) risk prediction for women, according to a study published in the Oct. 28 issue of the Journal of the American College of Cardiology.
Brendan M. Everett, M.D., M.P.H., from the Brigham and Women's Hospital and Harvard Medical School in Boston, and colleagues examined the correlation between NT-proBNP and incident CVD in women in a prospective case-cohort. Data were included for 1,821 incidence cases of CVD within the Women's Health Initiative observational study and a randomly selected reference cohort of 1,992 women without CVD at baseline.
The researchers observed higher median levels of NT-proBNP at study entry among incident cases than among controls (120.3 versus 100.4 ng/L; P < 0.0001). After adjustment for traditional risk factors, women in the highest versus the lowest quartile of NT-proBNP were at a 53-percent increased risk of CVD (P < 0.0001). The associations persisted after further adjustment for Reynolds Risk Score covariables, and in separate analyses of cardiovascular death, myocardial infarction, and stroke. NT-proBNP improved the C-statistic, categorical net reclassification, and integrated discrimination when added to traditional risk variables. Similar results were seen for addition of NT-proBNP to the Reynolds Risk Score.
"In this multiethnic cohort of women with numerous CV events, NT-proBNP modestly improved measures of CVD risk prediction," the authors write.
Several authors disclosed financial ties to the pharmaceutical industry.
Full Text (subscription or payment may be required)
Editorial (subscription or payment may be required)
Physician's Briefing