May 18, 2012
Palpitations Predict Future Atrial Fibrillation
Other atrial fibrillation risk factors include hypertension and BMI in both men and women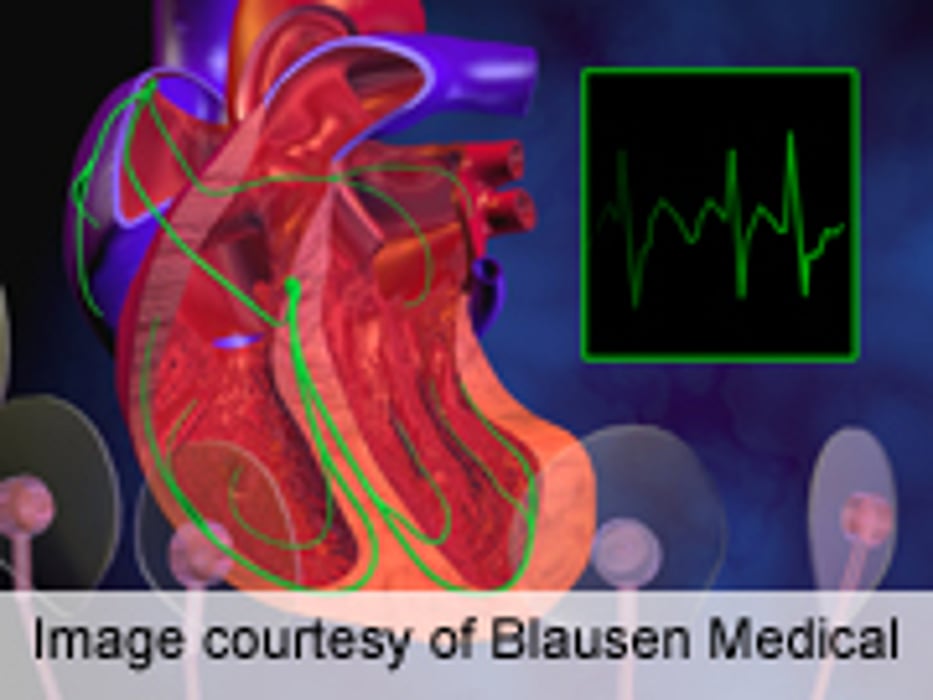 FRIDAY, May 18 (HealthDay News) -- Palpitations, hypertension, and body mass index (BMI) are predictive of future atrial fibrillation (AF) in both men and women, according to a study published online May 15 in the European Journal of Preventive Cardiology.
To investigate the impact of palpitations and cardiovascular risk factors in the prediction of AF, Audhild Nyrnes, M.D., from the University of Tromsø in Norway, and colleagues followed a cohort of 22,815 participants from a population survey in 1994 to 1995 (mean age at baseline, 46 years) for a mean of 11.1 years. At baseline, height, weight, blood pressure, heart rate, and total cholesterol and high-density lipoprotein cholesterol were measured and information on palpitations, diabetes, angina, myocardial infarction, and antihypertensive treatment was obtained.
The researchers found that, for women and men, palpitations correlated with an increased risk of AF (hazard ratio [HR], 1.62 and 1.91, respectively). Hypertension was also associated with an increased risk of AF for women (HR, 1.98) and men (HR, 1.40). For each one standard deviation increase in BMI the HR for AF was 1.16 for women and 1.47 for men.
"In this cohort study, the strongest risk factors for atrial fibrillation in both sexes were a history of palpitations and hypertension," the authors write. "The clinical implications of this would primarily be to emphasize the importance of adequate treatment of high blood pressure."
Physician's Briefing