February 14, 2014
Post-PCI Deaths Increasingly From Noncardiac Causes
Over the past two decades, cancer, chronic illness cause more deaths; fewer from myocardial infarction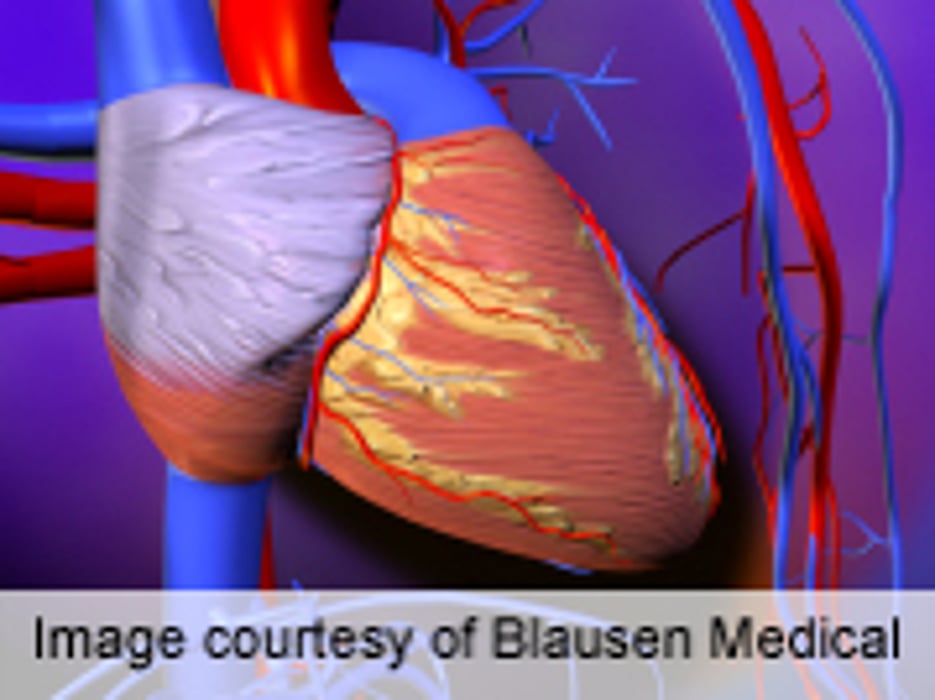 FRIDAY, Feb. 14, 2014 (HealthDay News) -- Deaths following percutaneous coronary intervention (PCI) have shifted from cardiac to noncardiac causes over the past two decades, according to a study published online Feb. 10 in Circulation.
Daniel B. Spoon, M.D., from the Mayo Clinic in Rochester, Minn., and colleagues examined cause-specific long-term mortality trends following index PCI performed at a single center from 1991 to 2008. Cause-specific mortality was analyzed for three time periods of PCI (1991 to 1996; 1997 to 2002; and 2003 to 2008), with final follow-up Dec. 31, 2012.
The researchers found that, across the three time periods, the incidence of cardiac deaths at five-years after PCI decreased by 33 percent (incidence: 9.8, 7.4, and 6.6 percent, respectively), while noncardiac death increased by 57 percent (7.1, 8.5, and 11.2 percent, respectively). In the most recent time period, 36.8 percent of deaths were cardiac. Trends were similar irrespective of age, extent of coronary disease, or PCI indication. After baseline variable adjustment, cardiac mortality decreased by 50 percent, but noncardiac mortality did not change. The decrease in cardiac mortality was attributed to a reduction in deaths from myocardial infarction/sudden death (P < 0.001), but not heart failure (P = 0.85). Cancer and chronic diseases were the main contributors to the increase (P <0.001) in noncardiac mortality.
"This study found a marked temporal switch from predominantly cardiac to predominantly noncardiac cardiac causes of death after PCI over two decades," the authors write.
Abstract
Full Text (subscription or payment may be required)
Physician's Briefing