December 10, 2014
Prospective Safety Surveillance of Medical Devices Feasible
Early identification of clinical safety concerns possible with automation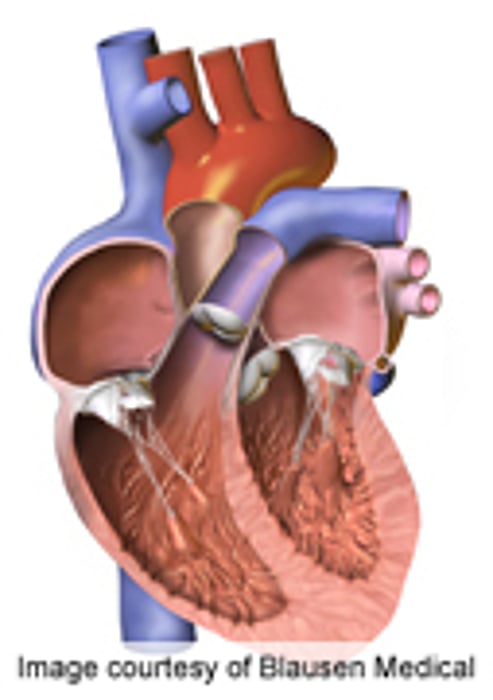 WEDNESDAY, Dec. 10, 2014 (HealthDay News) -- Distributed automated prospective safety surveillance of newly approved medical devices is both feasible and can be performed in near real-time, according to a study published online Dec. 9 in Circulation: Cardiovascular Quality and Outcomes.
Amit Kumar, M.D., from the Tufts School of Medicine in Boston, and colleagues analyzed data from 23,805 adult patients undergoing percutaneous coronary intervention from 2008 through 2012 at five participating Massachusetts sites. If the cumulative observed adverse event rates for the study device exceeded the upper 95 percent confidence interval of the event rates of propensity-matched control cohort, a safety alert was triggered.
The researchers found that two of 24 safety analyses triggered alerts. There was an increased risk of minor vascular complications (relative risk, 4.14; P < 0.01) and any vascular complication (relative risk, 2.06; P = 0.01) in patients receiving the Perclose vascular closure device, compared to propensity-matched patients receiving alternative vascular closure devices. This finding was primarily driven by relatively high event rates at a single participating center. This pattern of increased rate of complications at one of the five participating sites using a Perclose vascular closure device was confirmed in sensitivity analyses based on alternative risk adjustment methods.
"The Data Extraction and Longitudinal Trend Analysis network study demonstrates that distributed automated prospective safety surveillance has the potential of providing near real-time assessment of safety risks of newly approved medical devices," the authors write.
One author disclosed financial ties to the medical device industry; another author disclosed ties to the data analytics industry.
Abstract
Full Text (subscription or payment may be required)
Physician's Briefing