November 13, 2015
Radial Artery Access Reduces Mortality, Major Bleeds in ACS
Fewer bleeding events, lower mortality rates when compared to femoral artery access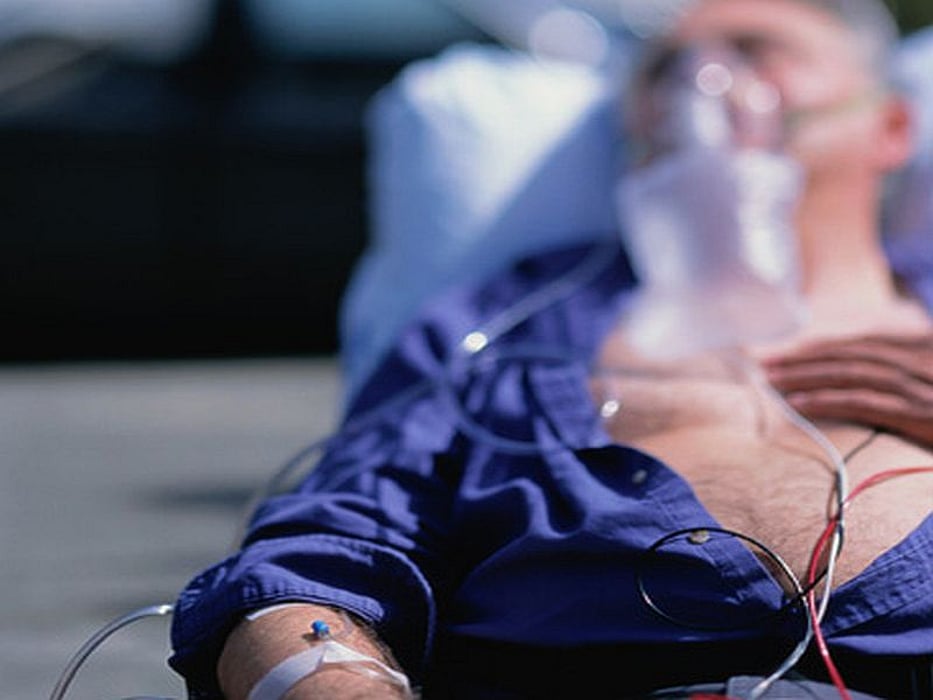 FRIDAY, Nov. 13, 2015 (HealthDay News) -- For patients with acute coronary syndrome managed with invasive procedures, radial artery access reduces mortality, major coronary adverse events, and major bleeding compared to femoral artery access, according to a meta-analysis published online Nov. 10 in the Annals of Internal Medicine.
Giuseppe Ando, M.D., an assistant professor of cardiovascular medicine at the University of Messina in Italy, and colleagues compared clinical outcomes with radial access versus femoral access in 17,133 patients with acute coronary syndrome.
The researchers found that 27 percent fewer patients died when their procedures were performed via the radial artery. And more than 40 percent fewer major bleeding events were recorded in this group when compared to the femoral artery group. They also found a 14 percent reduced risk of major complications in radial artery patients compared to the femoral artery group. But radial artery procedures tended to be longer and have higher risks for access-site crossover.
Michael Savage, M.D., director of the angioplasty center at Thomas Jefferson University Hospital in Philadelphia and coauthor of an accompanying editorial, notes that radial artery access is more technically challenging than accessing the heart through the larger femoral artery. However, he urges doctors in the United States to further embrace the use of radial access, and emphasized their need to be proficient using both sites. "People tend to be fanatical about these things, and to imply that all procedures should be from the arm and not the leg is not correct," Savage told HealthDay. "Our feeling is that having [physicians] comfortable with both is the best option because that way you can individualize the procedure."
Full Text (subscription or payment may be required)
Editorial (subscription or payment may be required)
Physician's Briefing