July 25, 2014
Radial Artery Pulse Measurement Feasible Screen for A-Fib
Measurement of peripheral pulse at radial artery feasible a-fib screen for patients after stroke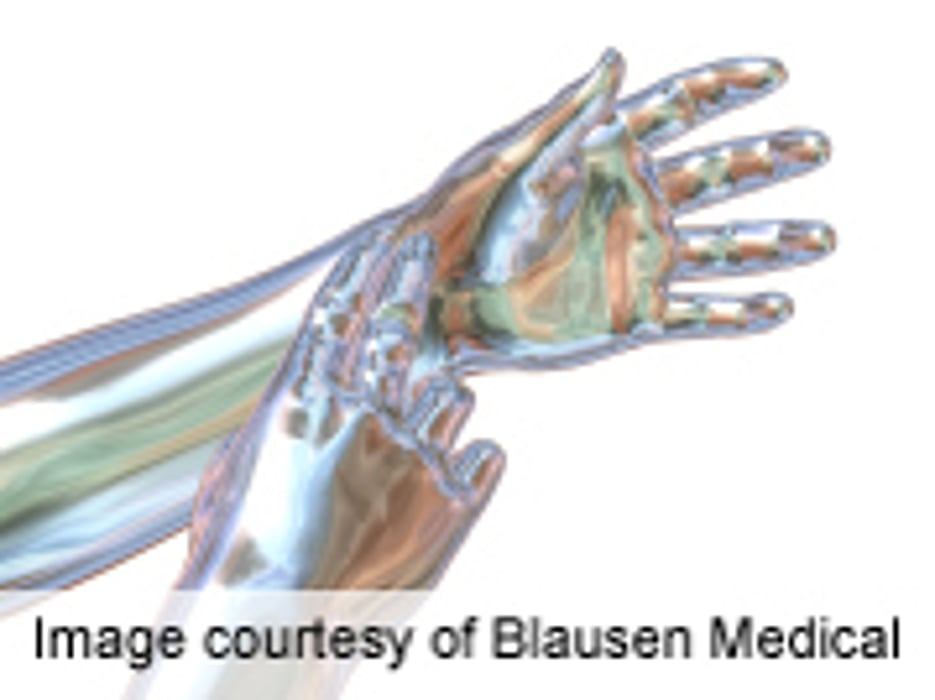 FRIDAY, July 25, 2014 (HealthDay News) -- Measurement of the peripheral pulse (MPP) at the radial artery is feasible as a simple noninvasive screening tool for paroxysmal atrial fibrillation (pAF) in patients after acute ischemic stroke, according to a study published online July 23 in Neurology.
Bernd Kallmünzer, M.D., from Universitätsklinikum Erlangen in Germany, and colleagues examined the feasibility and diagnostic accuracy of MPP at the radial artery as a screening tool for pAF. A total of 256 patients with acute ischemic stroke and their relatives were included prospectively. Standardized educational material was used to instruct participants for characteristics of atrial fibrillation in MPP. To evaluate diagnostic accuracy parameters, measurements of participants and health care professionals were compared with simultaneous blinded electrocardiogram (ECG).
The researchers found that the diagnostic sensitivity of MPP was 96.5 and 76.5 percent, respectively, by the health care professional or patients' relatives, with specificity of 94.0 and 92.9 percent, respectively, for the detection of atrial fibrillation. A total of 89.1 percent of competent patients could reliably perform self-measurements, with a diagnostic sensitivity of 54.1 percent and a specificity of 96.2 percent. There were six cases (2.7 percent) of false-positive results, with a positive predictive value of 76.9 percent and a negative predictive value of 90.0 percent.
"With a low rate of false-positive results, MPP offers an easy, ubiquitously available, noninvasive, first-step screening tool to guide ECG diagnostics for pAF after ischemic stroke," the authors write.
Abstract
Full Text (subscription or payment may be required)
Physician's Briefing