November 22, 2013
Metabolic Factors Mediate Much of BMI-Tied Excess Cardio Risk
Blood pressure, cholesterol, glucose account for much of excess coronary heart disease, stroke risk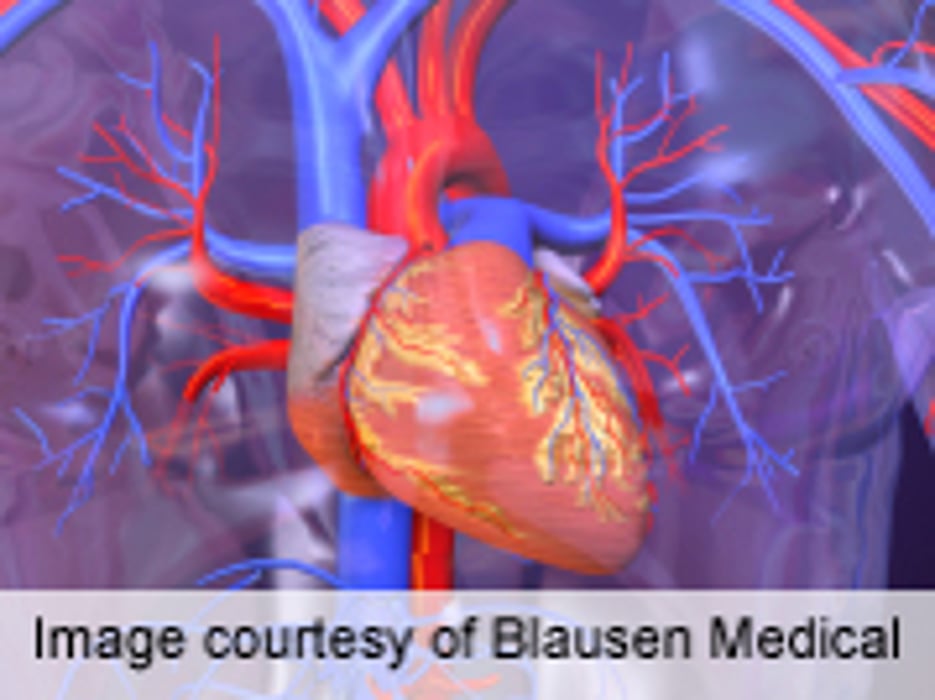 FRIDAY, Nov. 22, 2013 (HealthDay News) -- Blood pressure, cholesterol, and glucose mediate much of the excess risk of coronary heart disease and stroke associated with high body mass index (BMI), according to a study published online Nov. 22 in The Lancet.
Yuan Lu, from the Harvard School of Public Health in Boston, and colleagues pooled data from 97 prospective cohort studies involving 1.8 million participants between 1948 and 2005, with 57,161 coronary heart disease and 31,093 stroke events.
The researchers found that, after adjustment for confounders, the hazard ratio for each 5 kg/m² higher BMI was 1.27 for coronary heart disease and 1.18 for stroke. The hazard ratios were reduced to 1.15 and 1.04, respectively, after further adjustment for the three metabolic risk factors, which mediated 46 and 76 percent, respectively, of the excess risk of BMI. The most important mediator was blood pressure, accounting for 31 and 65 percent, respectively, of the excess risk. Compared with normal weight, overweight and obesity correlated with a significantly increased risk of coronary heart disease and stroke, with 50 and 44 percent of the excess risk of overweight and obesity, respectively, for coronary heart disease mediated by the three factors. For stroke, the percentages were 98 and 69 percent, respectively, for overweight and obesity.
"Our findings have implications for clinical prevention of cardiovascular disease as well as for public health programs," the authors write.
One member of the Goteborg BEDA study is employed by AstraZeneca.
Abstract
Full Text (subscription or payment may be required)
Editorial (subscription or payment may be required)
Physician's Briefing