March 19, 2014
Gender Differences Identified in Access to Care in ACS
Fewer women then men undergo reperfusion therapy in STEMI, nonprimary PCI in non-STEMI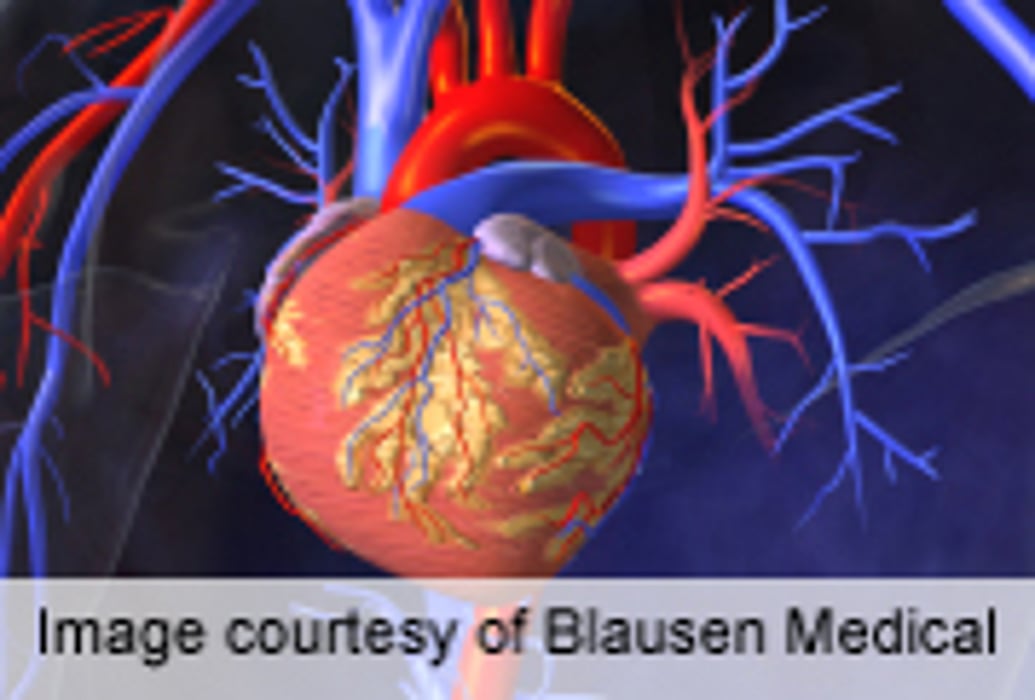 WEDNESDAY, March 19, 2014 (HealthDay News) -- Gender differences exist in access to care among younger adults with acute coronary syndrome, according to a study published online March 17 in CMAJ, the journal of the Canadian Medical Association.
Roxanne Pelletier, Ph.D., from the McGill University Health Centre in Montréal, and colleagues examined sex-related differences in access to care for 1,123 patients (aged 18 to 55 years) with premature acute coronary syndrome. Clinical and gender-related determinants of access to care were examined.
The researchers found that receiving care within benchmark times was less likely for women than men for electrocardiography (≤10 minutes: 29 versus 38 percent; P = 0.02) or fibrinolysis (≤30 minutes: 32 versus 57 percent; P = 0.01). Compared with men, women with ST-segment elevation myocardial infarction (STEMI) had a lower likelihood of undergoing reperfusion therapy (primary percutaneous coronary intervention or fibrinolysis: 83 versus 91 percent; P = 0.01), while women with non-STEMI or unstable angina were less likely to undergo nonprimary percutaneous coronary intervention (48 versus 66 percent; P < 0.001). Anxiety, number of cardiovascular risk factors, and absence of chest pain were clinical determinants of poorer access to care. Feminine traits of personality and responsibility for housework were gender-related determinants.
"Overall, our results showed that among younger adults with acute coronary syndrome, women and men had differing access to care," the authors write. "Future studies should assess the appropriateness of care in this population."
Two authors disclosed financial ties to the pharmaceutical industry.
Physician's Briefing