November 9, 2016
Lipid-Rich Necrotic Core in Femoral Artery Ups PAD Events
Association, seen in patients with peripheral artery disease, was independent of ankle brachial index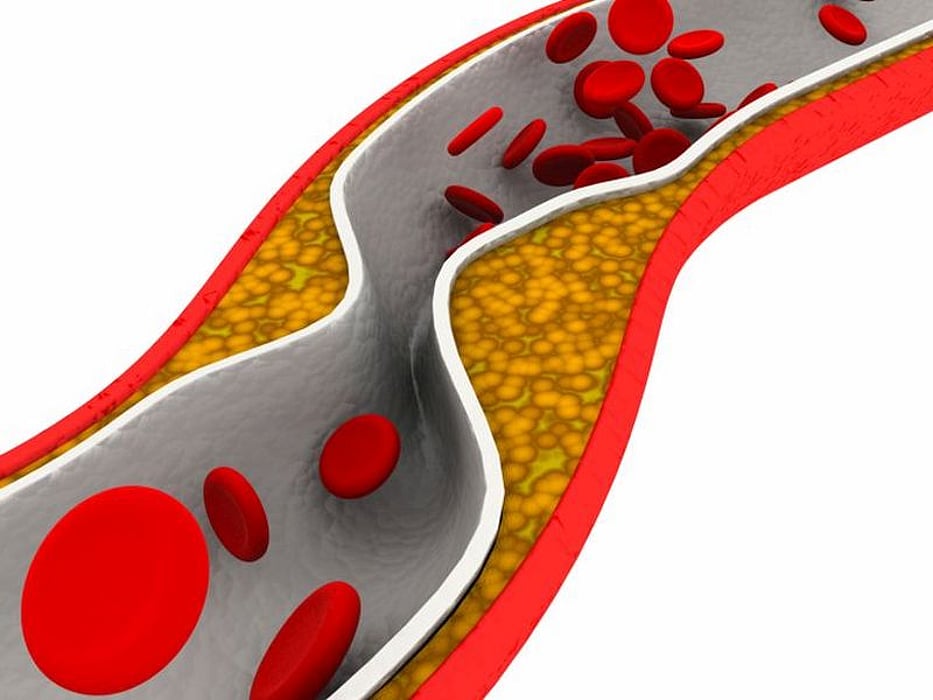 WEDNESDAY, Nov. 9, 2016 (HealthDay News) -- Lipid-rich necrotic core (LRNC) in the proximal superficial femoral artery (SFA) is associated with higher rates of peripheral artery disease (PAD) events, according to a study published online Nov. 9 in JACC: Cardiovascular Imaging.
Mary M. McDermott, M.D., from the Northwestern University Feinberg School of Medicine in Chicago, and colleagues followed patients with ankle brachial index (ABI) <1.00 annually to examine the correlation between the presence of LRNC in the SFA and PAD event rates. SFA atherosclerotic plaques were characterized at baseline using magnetic resonance imaging.
The researchers found that 24 percent of the 254 PAD participants had LRNC and 59 percent had calcium in the SFA at baseline. At 47-month follow-up, SFA LRNC was associated with increased incidence of the combined outcome of lower extremity amputation, critical limb ischemia, ABI decline of ≥0.15, and revascularization (hazard ratio, 2.18), after adjustment for age, sex, race, comorbidities, baseline ABI, and other confounding variables. Even when this combined outcome excluded lower extremity revascularization, the association of SFA LRNC with PAD events was maintained (hazard ratio, 2.58). There was no correlation for LRNC in the SFA with all-cause mortality, acute coronary events, or stroke.
"Among people with PAD, LRNC in the SFA was associated with higher rates of clinical PAD events and this association was independent of the ABI," the authors write.
Several authors disclosed financial ties to the health care and pharmaceutical industries.
Physician's Briefing