November 18, 2013
AHA: CPR of at Least 38 Min Advisable in Cardiac Arrest
For favorable neurologic outcome, collapse-to-ROSC interval of 38.5 minutes has high sensitivity, NPV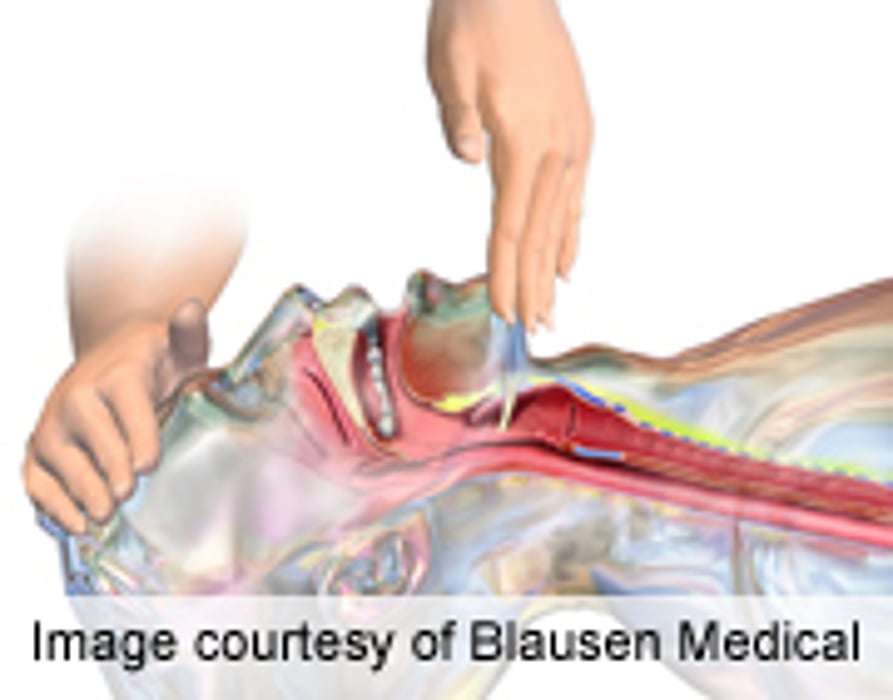 MONDAY, Nov. 18, 2013 (HealthDay News) -- For patients with out-of-hospital cardiac arrest (OHCA), performing cardiopulmonary resuscitation (CPR) for 38 minutes or longer can increase patients' chances of neurologically-intact survival, with a shorter collapse-to-return of spontaneous circulation (ROSC) interval associated with a more favorable neurologic outcome, according to a study presented at the American Heart Association's 2013 Scientific Sessions, held from Nov. 16 to 19 in Dallas.
Ken Nagao, M.D., Ph.D., from Surugadai Nihon University Hospital in Tokyo, and colleagues used data from a prospective, nationwide, population-based registry of OHCA to examine the correlation between interval from collapse to ROSC and a favorable neurological outcome. Participants included 284,814 patients with witnessed OHCA who received resuscitation care, of whom 11.2 percent achieved ROSC.
The researchers found that, of the patients who achieved ROSC, 27.4 percent had a 30-day favorable neurologic outcome. Compared with the unfavorable group, the favorable group had a significantly shorter collapse-to-ROSC interval (13.2 ± 8.4 versus 21.7 ± 12.0 minutes; P < 0.0001). For every one-minute increment in the collapse-to-ROSC interval there was a decrease in the likelihood of a favorable neurological outcome, after adjustment for resuscitation (odds ratio, 0.94). For every minute that passed in the collapse-to-ROSC interval, the frequency of a favorable outcome decreased. The sensitivity and negative predictive values were 100 and 99.6 percent, respectively, for a favorable neurological outcome with a collapse-to-ROSC interval of 57.5 minutes, and these values were 99.0 and 90.7 percent with a collapse-to-ROSC interval of 38.5 minutes.
"Resuscitation efforts to achieve ROSC, contributing to neurologically intact survival, are needed for at least 38.5 minutes in patients with witnessed OHCA," Nagao and colleagues conclude.
Physician's Briefing