October 22, 2012
Effects of Bariatric Surgery on Heart Function, Structure ID'd
Improvement/resolution of HTN, hyperlipidemia, diabetes; ups myocardial mass, diastolic function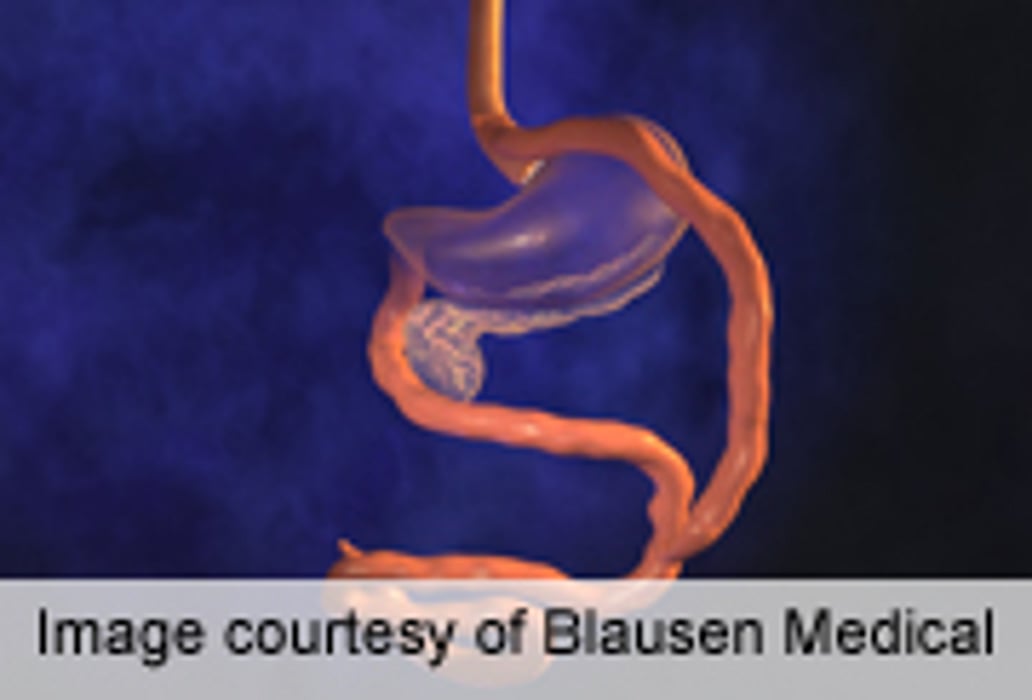 MONDAY, Oct. 22 (HealthDay News) -- Bariatric surgery is associated with improvement or resolution of preexisting hypertension, hyperlipidemia, and diabetes in a majority of participants, as well as with improvements in left ventricular hypertrophy and diastolic function, according to research published online Oct. 17 in Heart.
To assess the impact of bariatric surgery on cardiovascular risk factors and the structure and function of the heart, Amanda R. Vest, M.B.B.S., of the Heart and Vascular Institute at the Cleveland Clinic, and colleagues conducted a systematic review of 73 relevant studies involving 19,543 subjects.
The average patient age was 42 years, and 76 percent of the participants were women. Over a mean follow-up of 57.8 months, the researchers found that the average excess weight loss was 54 percent. In this patient population, the baseline prevalence of hypertension and hyperlipidemia was 44 percent, while diabetes had a prevalence of 24 percent. Following surgery, resolution or improvement was seen for 63 percent of those with hypertension; 73 percent of those with diabetes; and 65 percent of those with hyperlipidemia. Significant postoperative improvements in left ventricular mass, E/A ratio, and isovolumic relaxation time were noted in 713 subjects who underwent echocardiography.
"Overall, this systematic review clearly illustrates a marked beneficial effect of bariatric surgery not only on future cardiovascular risk, but also on the myocardial mass and diastolic function," the authors write. "Bariatric surgery is certainly not without potential morbidity and mortality, but in appropriately selected obese patients -- especially those with a high cardiovascular risk -- surgical weight loss could be lifesaving."
Several authors disclosed financial ties to the medical device industry.
Abstract
Full Text (subscription or payment may be required)
Physician's Briefing