November 15, 2013
MetS No Better Than BMI for ID'ing Risk for Heart Disease
Overweight, obese are risk factors for heart disease regardless of metabolic syndrome status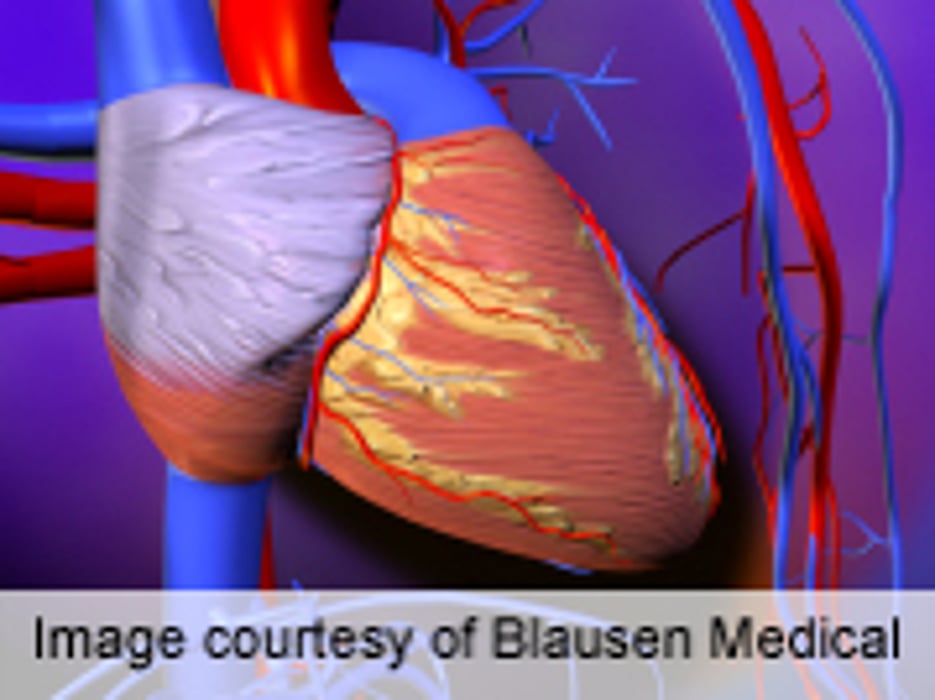 FRIDAY, Nov. 15, 2013 (HealthDay News) -- Being overweight or obese is a risk factor for myocardial infarction (MI) and ischemic heart disease (IHD) regardless of metabolic syndrome status, according to a study published online Nov. 11 in JAMA Internal Medicine.
Mette Thomsen, M.D., from Copenhagen University Hospital, and Børge G. Nordestgaard, M.D., from the University of Copenhagen -- both in Denmark, analyzed data from 71,527 individuals participating in the Copenhagen General Population Study and categorized them by body mass index (BMI) and by metabolic syndrome status.
The researchers found that, over a median of 3.6 years of follow-up, compared to normal-weight individuals without metabolic syndrome, the adjusted hazard ratios for MI were 1.26 (95 percent confidence interval [CI], 1.00 to 1.61) in overweight and 1.88 (95 percent CI, 1.34 to 2.63) in obese individuals without metabolic syndrome; the adjusted hazard ratios were 1.39 (95 percent CI, 0.96 to 2.02) in normal-weight, 1.70 (95 percent CI, 1.35 to 2.15) in overweight, and 2.33 (95 percent CI, 1.81 to 3.00) in obese individuals with metabolic syndrome. The results were similar, but slightly less, for IHD. The addition of metabolic syndrome to a multivariable model including BMI and other clinical characteristics improved the Harell C-statistic only slightly for risk of MI (comparison P = 0.03) but not for IHD (P = 0.41).
"Metabolic syndrome is no more valuable than BMI in identifying individuals at risk," the authors conclude.
Abstract
Full Text (subscription or payment may be required)
Editorial (subscription or payment may be required)
Physician's Briefing