September 10, 2012
Antihypertensive Use in Pregnancy Increasing
Prevalence close to 5 percent; some medications contraindicated in pregnancy are still used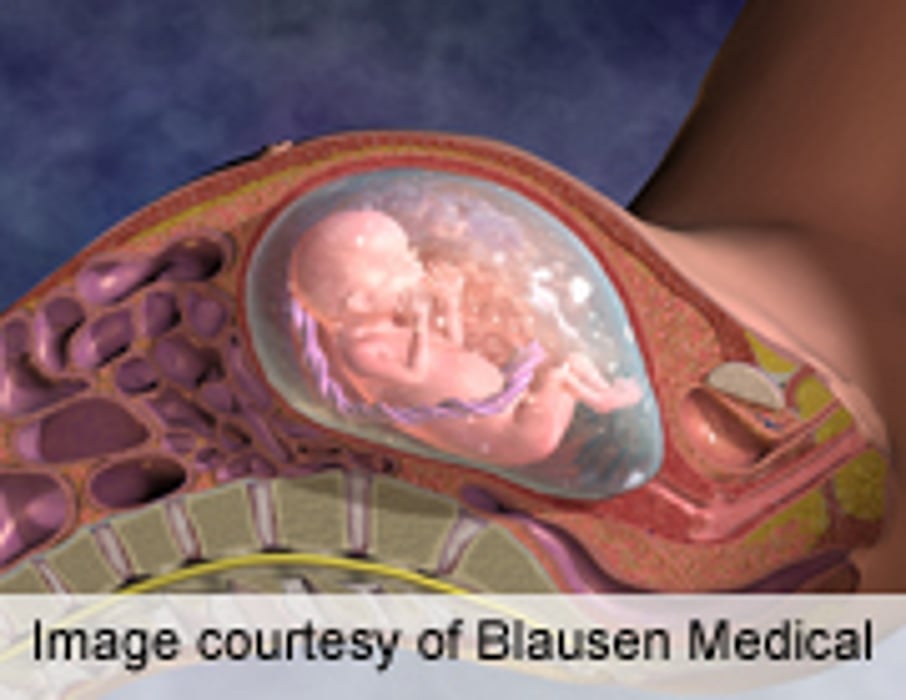 MONDAY, Sept. 10 (HealthDay News) -- The prevalence of antihypertensive use in pregnancy is approaching 5 percent and is increasing, according to a study published online Sept. 10 in Hypertension.
Brian T. Bateman, M.D., from Brigham and Women's Hospital in Boston, and colleagues analyzed maternal exposure to antihypertensive medications using data from Medicaid pharmacy claim files from 2000 to 2007, creating a cohort of 1,106,757 Medicaid patients.
Of the participants, 4.4 percent (48,453 women) were exposed to antihypertensive medications during pregnancy. The researchers found that during the study period the prevalence of antihypertensive use increased from 3.5 to 4.9 percent. Compared to nonusers, users of antihypertensive medications were older, more likely to be white or black, and more likely to have comorbid diabetes mellitus and renal disease. Exposure to antihypertensives was noted for 1.9 percent of pregnant women during the first trimester, 1.7 percent during the second trimester, and 3.2 percent during the third trimester. Patients were exposed to a wide range of antihypertensive medications. Angiotensin-converting enzyme inhibitors, which are contraindicated in late pregnancy, were used by 4.9 percent of users in the second trimester and 1.1 percent in the third trimester.
"Our data suggest that the exposure to antihypertensive medications in pregnancy is relatively common and increasing," the authors write. "Research investigating the comparative safety and efficacy of antihypertensive therapy in pregnancy is urgently needed to define the optimal approach to therapy."
Abstract
Full Text (subscription or payment may be required)
Physician's Briefing