October 2, 2013
Early IV Metoprolol May Reduce Infarct Size in MI Patients
β-blocker administered prior to primary percutaneous coronary intervention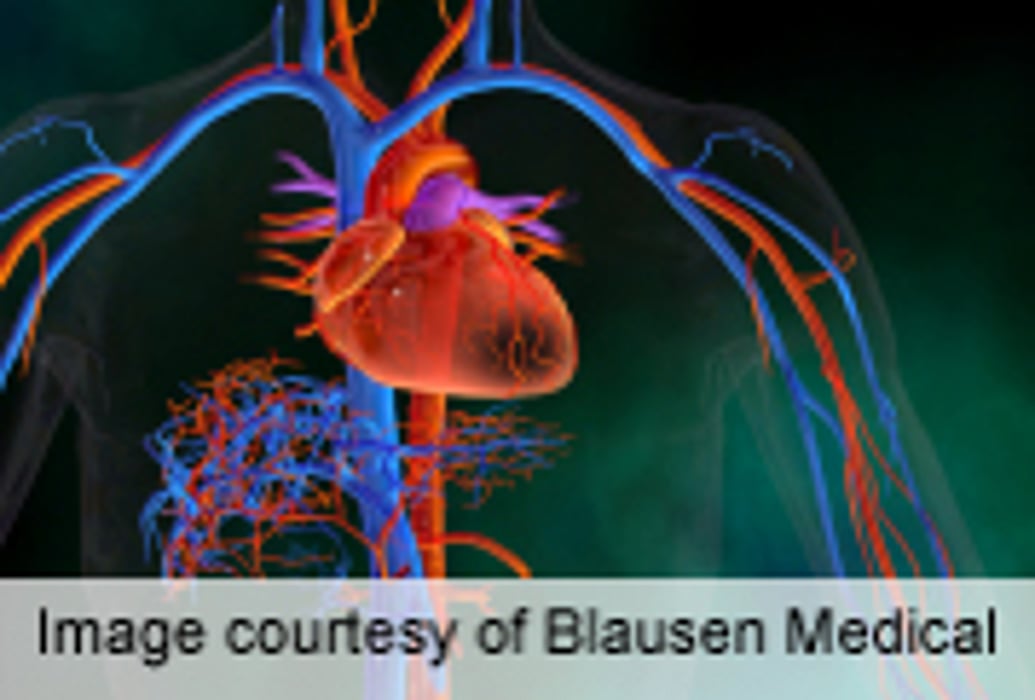 WEDNESDAY, Oct. 2 (HealthDay News) -- For patients with ST-segment-elevation myocardial infarction (STEMI) undergoing primary percutaneous coronary intervention within six hours of symptom onset, the early administration of intravenous (IV) metoprolol reduces infarct size, according to research published in the Oct. 1 issue of Circulation.
Borja Ibanez, M.D., Ph.D., of the Centro Nacional de Investigaciones Cardiovasculares Carlos III in Madrid, and colleagues randomly assigned patients with Killip class II or less anterior STEMI to either IV metoprolol (131 patients) or not (control; 139 patients) before reperfusion. Magnetic resonance imaging to measure infarct size was performed in 81 percent of the participants.
The researchers found that mean infarct size at five to seven days after STEMI was significantly smaller in patients receiving IV metoprolol compared with controls (adjusted difference, −6.52 g; P = 0.012). Left ventricular ejection fraction was higher in the metoprolol group than in the control group (adjusted difference, 2.67 percent; P = 0.045).
"Here, we show that an inexpensive medication already approved for STEMI treatment (intravenous metoprolol) can significantly reduce infarct size simply by being administered before reperfusion," the authors write.
Abstract
Full Text (subscription or payment may be required)
Editorial (subscription or payment may be required)
Physician's Briefing