May 23, 2014
HFC: Sleeping Pills Up CV Events in Heart Failure Patients
Authors call for monitoring of heart failure patients with sleep-disordered breathing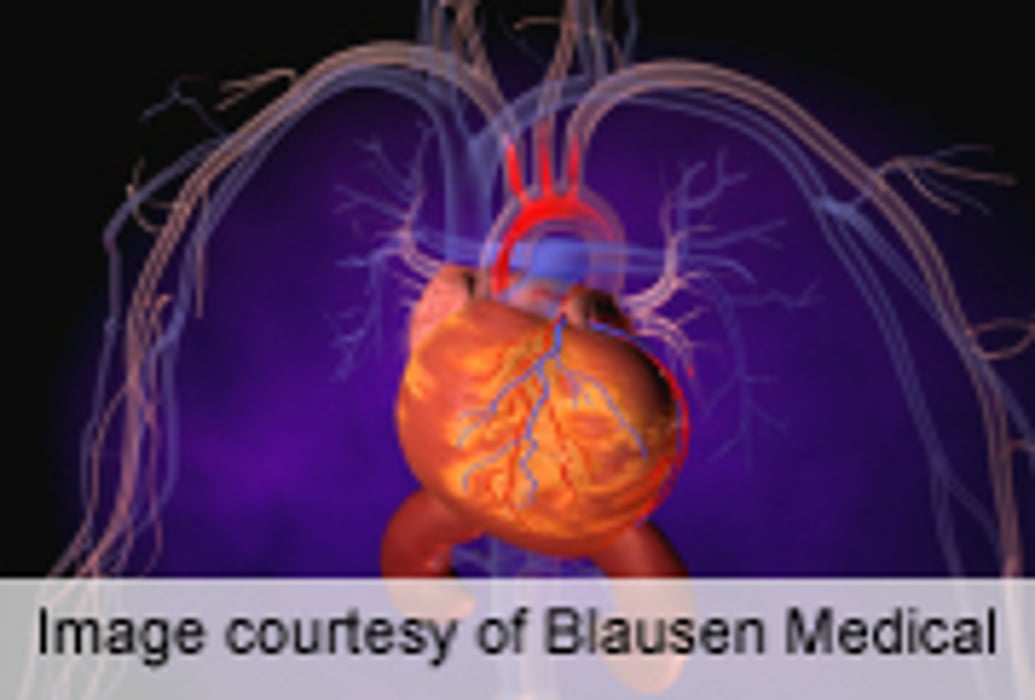 FRIDAY, May 23, 2014 (HealthDay News) -- Sleeping pills appear to increase the risk of major cardiovascular events in heart failure patients, according to a study presented at the Heart Failure Congress 2014, held from May 17 to 20 in Athens.
Masahiko Setoguchi, M.D., from the Tokyo Medical and Dental University, and colleagues retrospectively reviewed the medical records of 110 first-onset heart failure patients (admitted to the hospital from 2010 through 2012). The authors sought to compare medical history, laboratory findings, and drugs prescribed at discharge between those with no major adverse cardiovascular event (MACE) and those with MACE. Comparisons were made for both preserved ejection fraction (HFpEF; 47 patients) and those with reduced ejection fraction (HFrEF; 63 patients).
The researchers found that readmission due to heart failure or MACE occurred in 15 patients with HFpEF and 24 with HFpEF at 180 days. Hypnotic use after discharge in HFpEF patients independently predicted cardiovascular events (hazard ratio, 8.063; P = 0.010). Absence of angiotensin-converting enzyme inhibitor/angiotensin-receptor blocker use in HFrEF patients was an independent risk factor (hazard ratio, 0.234; P = 0.012).
"Our study clearly shows that sleeping pills dramatically increase the risk of cardiovascular events in patients with HFpEF," Setoguchi said in a statement.
Physician's Briefing