May 30, 2014
Med Delay Ups Heart Attack, Death Risk in Stent Patients
Delay in filling first clopidogrel prescription after coronary stenting may lead to adverse outcomes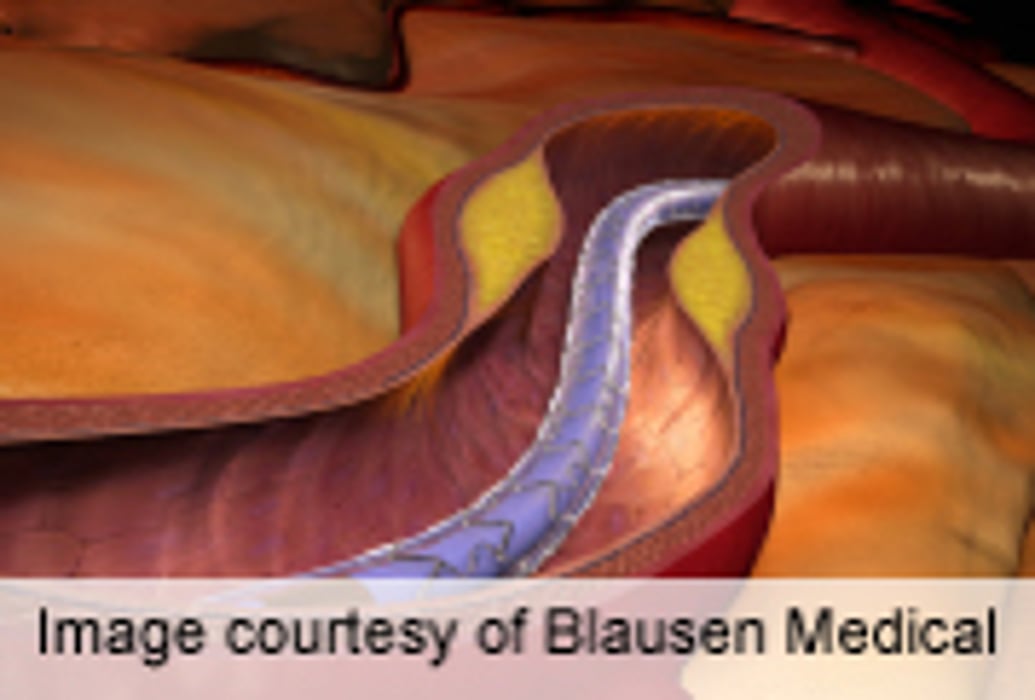 FRIDAY, May 30, 2014 (HealthDay News) -- Patients who delay filling the first clopidogrel prescription following coronary artery stenting are at increased risk of myocardial infarction (MI) and death, according to research published online May 28 in the Journal of the American Heart Association.
Nicholas L. Cruden, M.B.Ch.B., Ph.D., of the University of Edinburgh in the United Kingdom, and colleagues analyzed data for 15,629 patients who received at least one drug-eluting stent (DES; 3,599 patients) or a bare metal stent (BMS; 12,030 patients) alone. The authors sought to examine the effect on clinical outcomes of a delay in filling the first clopidogrel prescription.
The researchers found that 1,064 patients (30 percent) in the DES group and 3,758 patients (31 percent) in the BMS group did not fill a prescription for clopidogrel within three days of hospital discharge. According to regression analysis, a delay in prescription filling of more than three days was a predictor for mortality regardless of stent type (DES: hazard ratio [HR], 2.4; 95 percent confidence interval [CI], 1.7 to 3.4; and BMS: HR, 2.2; 95 percent CI, 1.9 to 2.6) and recurrent MI (DES: HR, 2.0; 95 percent CI, 1.5 to 2.7; and BMS: HR, 1.8; 95 percent CI, 1.5 to 2.1). For all patients, excess risk for mortality (HR, 5.5; 95 percent CI, 3.5 to 8.6) and MI (HR, 3.1; 95 percent CI, 2.4 to 4.0) was highest during the 30 days immediately following hospital discharge.
"Delays in patients filling their first prescription for clopidogrel after coronary stenting are common and associated with adverse clinical outcomes, irrespective of stent type," the authors write.
Physician's Briefing