November 27, 2012
Survival Benefit of Two Heart Failure Therapies Re-Examined
Studies examine aldosterone antagonists and renin-angiotensin system antagonists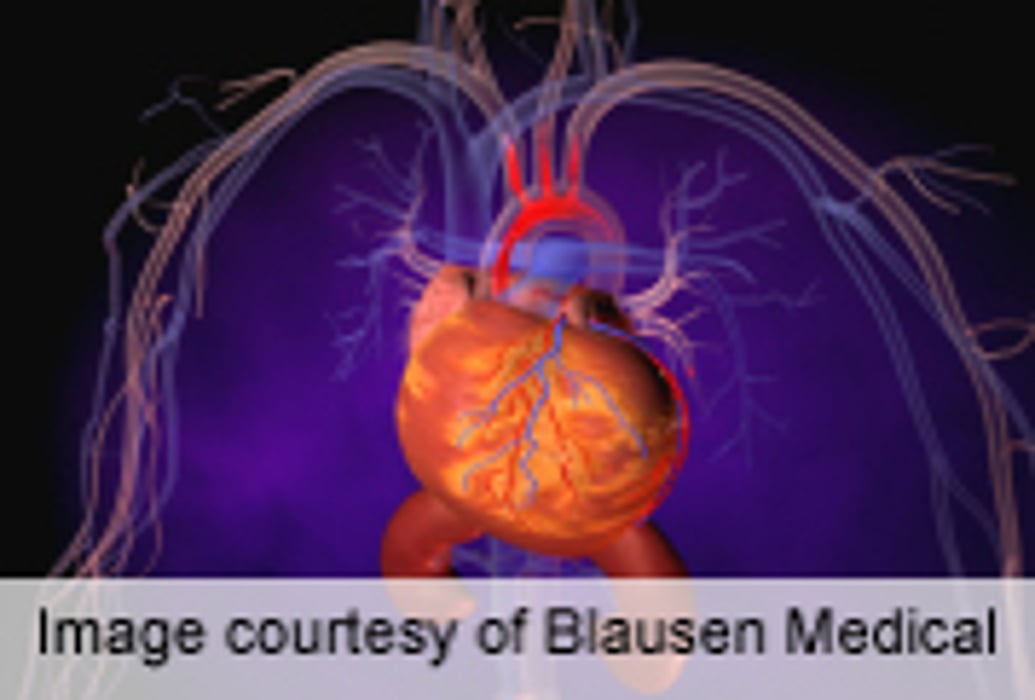 TUESDAY, Nov. 27 (HealthDay News) -- Two observational studies examining the effectiveness of two heart failure therapies in clinical practice appear to contradict the results of randomized clinical trials, according to research published in the Nov. 28 issue of the Journal of the American Medical Association.
Noting that aldosterone antagonist therapy has been highly efficacious in randomized trials, Adrian F. Hernandez, M.D., M.H.S., from the Duke University School of Medicine in Durham, N.C., and colleagues analyzed outcomes data from 5,887 older patients (mean age, 77.6 years) hospitalized with heart failure and reduced ejection fraction. The researchers found that initiating aldosterone antagonist therapy on hospital discharge had no significant effect on mortality and cardiovascular readmission, but did correlate with reduced heart failure readmission at three years (hazard ratio, 0.87).
Noting that previous randomized trials of renin-angiotensin system antagonists did not reach primary end points, Lars H. Lund, M.D., Ph.D., from the Karolinska Institutet in Stockholm, and colleagues analyzed outcomes data from 16,216 older patients with heart failure with preserved ejection fraction (at least 40 percent). The researchers found that patients treated with renin-angiotensin system antagonists had significantly improved one-year survival (propensity score-adjusted hazard ratio, 0.90).
"If all of the evidence is carefully considered in its totality, it would be sound to conclude that (1) renin-angiotensin system antagonists are reasonable agents to control hypertension in heart failure with preserved ejection fraction, and (2) aldosterone antagonists are effective drugs in heart failure with reduced ejection fraction but should be used carefully and selectively," writes the author of an accompanying editorial.
Authors from both studies disclosed financial ties to the pharmaceutical and/or medical device industries.
Abstract - Hernandez
Full Text (subscription or payment may be required)
Abstract - Lund
Full Text (subscription or payment may be required)
Editorial (subscription or payment may be required)
Physician's Briefing