October 8, 2014
Women Have Greater Atheroma Regression With Statins
Women have greater percent atheroma volume, total atheroma volume regression than men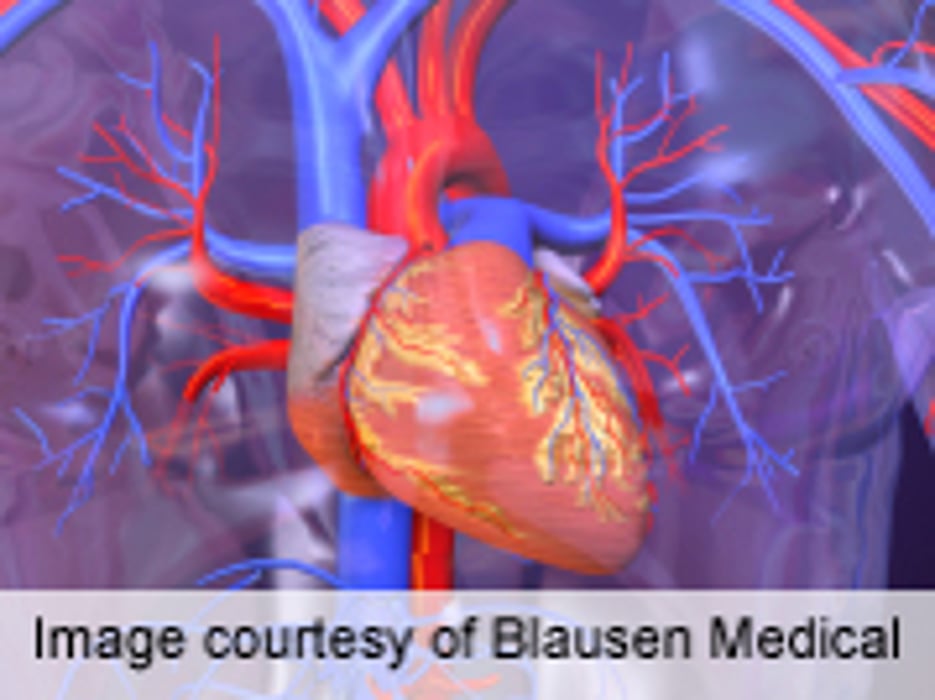 WEDNESDAY, Oct. 8, 2014 (HealthDay News) -- For patients with coronary atheroma, high-intensity statin treatment is associated with greater regression in women than men, according to a study published online Sept. 17 in JACC: Cardiovascular Imaging.
Rishi Puri, M.B.B.S., from the Cleveland Clinic in Ohio, and colleagues examined sex-related differences in coronary atheroma regression after high-intensity statin treatment. Participants (765 men and 274 women) were treated with rosuvastatin 40 mg or atorvastatin 80 mg for 24 months.
The researchers found that women were older and more likely to have hypertension; diabetes; and higher low-density lipoprotein cholesterol (LDL-C), high-density lipoprotein cholesterol (HDL-C), and C-reactive protein (CRP) levels than men. Compared with men, at follow-up women had higher HDL-C (P < 0.001) and CRP (P < 0.001) but similar LDL-C (P = 0.46) levels. Women had lower baseline percent atheroma volume (PAV) and total atheroma volume (TAV) than men, but after treatment they demonstrated greater PAV regression (P = 0.03) and TAV regression (P = 0.11). Female sex was independently associated with PAV regression on multivariate analysis (P = 0.01), and there was a sex-treatment interaction (P = 0.036). Women achieved greater PAV and TAV regression than men among those with on-treatment LDL-C levels <70 mg/dl, while there was no difference by sex for those with LDL-C levels ≥70 mg/dl.
"Women with coronary disease demonstrate greater coronary atheroma regression than men when empirically prescribed guideline-driven potent statin therapy," the authors write.
Several authors disclosed financial ties to pharmaceutical and biotechnology companies, including AstraZeneca, which sponsored the study.
Abstract
Full Text (subscription or payment may be required)
Physician's Briefing