June 18, 2012
High-Salt Diet Ups Markers of Endothelial Dysfunction
For those with high levels of biomarkers, high-sodium diet correlates with increased risk of HTN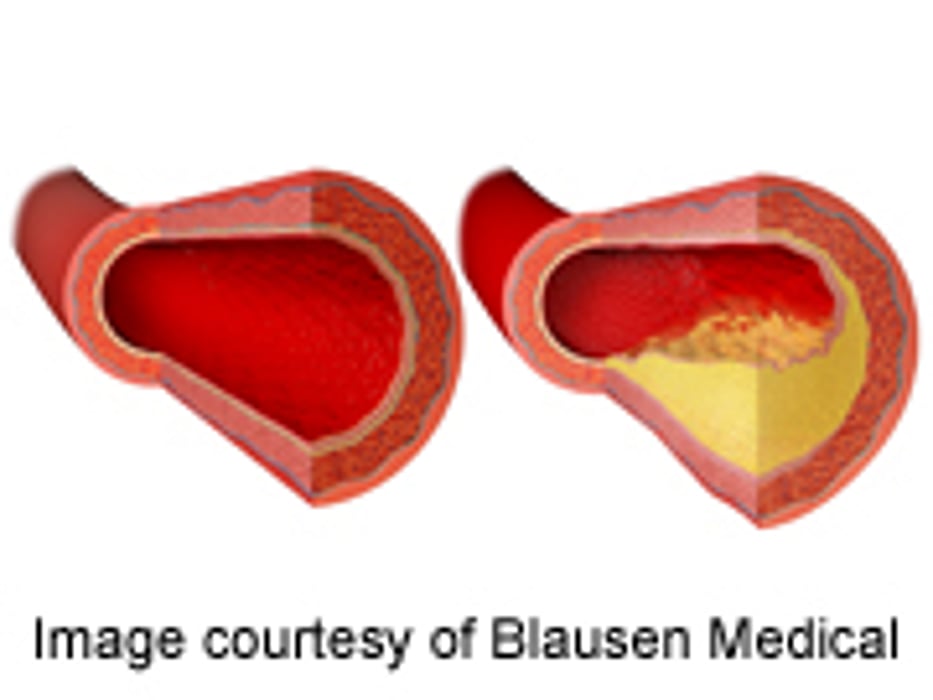 MONDAY, June 18 (HealthDay News) -- A high-sodium diet is associated with markers of endothelial dysfunction (serum uric acid [SUA] and urine albumin excretion [UAE]), and increased sodium intake in those with high levels of biomarkers correlates with an increased risk of hypertension, according to a study published online June 18 in Circulation.
John P. Forman, M.D., from Harvard Medical School in Boston, and colleagues analyzed the association between sodium intake and the incidence of hypertension in 5,556 individuals in the Netherlands without hypertension. In addition, the correlations between sodium intake and the change in SUA and UAE were assessed in 4,062 and 4,146 participants, respectively, from the Prevention of Renal and Vascular End Stage Disease study, who were not taking antihypertensive agents.
During a median follow-up of 6.4 years, the researchers recorded 878 new diagnoses of hypertension. After adjusting for confounding factors, there was a 1.2-µmol/L increase in SUA and a 4.6-mg/d increase in UAE with each 1-g increase in sodium intake. The association between sodium intake and incident hypertension varied with SUA and UAE levels. For each 1-g increase in sodium intake, the adjusted hazard ratio for developing hypertension was 1.09 for those whose SUA levels were in the highest tertile and 1.18 for those whose UAE was greater than 15 mg/day.
"Taken together, these results show that a high-sodium diet over the long term may lead to endothelial dysfunction and vascular damage, generating a biological state in which continuance of the high-sodium diet may produce hypertension (a sodium amplification loop)," Forman and colleagues conclude.
Physician's Briefing