January 28, 2014
USPSTF: Draft Recommendations Issued for AAA Screening
AAA screening in men ages 65 to 75 years who have ever smoked has moderate net benefit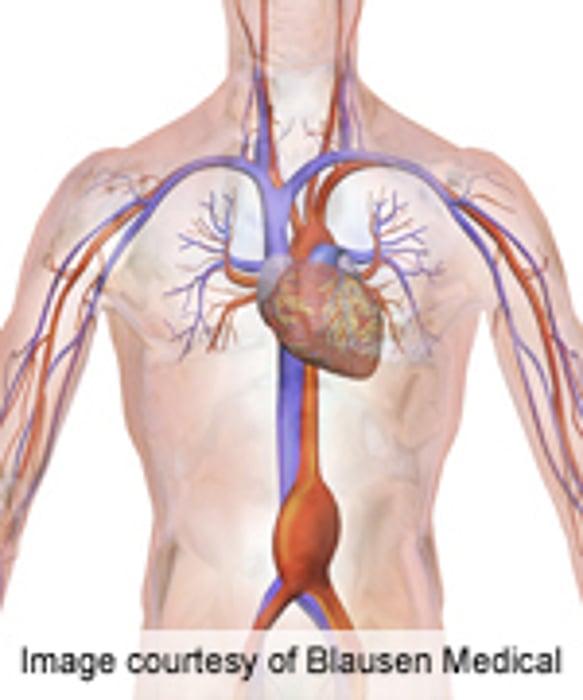 TUESDAY, Jan. 28, 2014 (HealthDay News) -- The U.S. Preventive Services Task Force (USPSTF) has issued recommendations for abdominal aortic aneurysm (AAA) screening. This draft recommendation statement is based on an evidence review published online Jan. 28 in the Annals of Internal Medicine.
Janelle M. Guirguis-Blake, M.D., from the University of Washington in Tacoma, and colleagues conducted a systematic review of the evidence to assess the benefits and harms of ultrasonography screening for AAA in asymptomatic primary care patients.
The Task Force recommends one-time AAA screening for men ages 65 to 75 who have ever smoked (B recommendation). For men ages 65 to 75 who have never smoked, the Task Force recommends discussion with one's health care provider about whether one-time AAA screening is appropriate based on health history and potential benefits/harms of screening (C recommendation). The Task Force determined that current evidence is insufficient to weigh benefits and harms of screening for AAA in women ages 65 to 75 years who have ever smoked (I statement) and recommends against routine screening for AAA in women who have never smoked (D recommendation). These findings form the basis of a draft recommendation statement, which is available for comment from Jan. 28 to Feb. 24, 2014.
"There are many other things that men and women of all ages can do to reduce their overall risk of developing cardiovascular disease," Task Force member Kirsten Bibbins-Domingo, Ph.D., M.D., said in a statement. "These include quitting smoking; eating a healthy diet and maintaining a healthy weight; engaging in physical activity; and keeping blood pressure and blood cholesterol under control."
Draft Recommendation Statement
Comment on Recommendations
Background Review
Physician's Briefing