April 4, 2016
ACC: Evolocumab Reduces LDL-C in Statin-Intolerant Patients
Significantly greater reduction in LDL-C versus ezetimibe for patients with muscle symptoms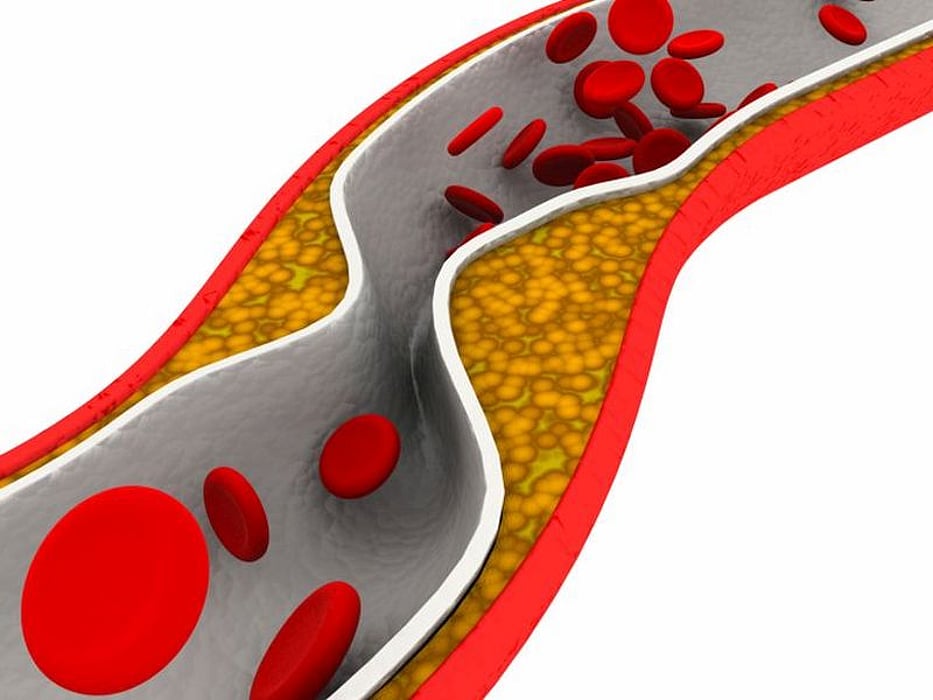 MONDAY, April 4, 2016 (HealthDay News) -- For patients with muscle symptoms indicative of statin intolerance, evolocumab is associated with a significantly greater reduction in low-density lipoprotein cholesterol (LDL-C) levels compared with ezetimibe, according to a study published online April 3 in the Journal of the American Medical Association. The research is being published to coincide with the annual meeting of the American College of Cardiology, held from April 2 to 4 in Chicago.
Steven E. Nissen, M.D., from the Cleveland Clinic, and colleagues enrolled 511 adult patients with uncontrolled LDL-C levels and history of intolerance to two or more statins. Patients having symptoms only with atorvastatin were identified in a 24-week crossover procedure (phase A); after a two-week washout, patients were randomized in a 2:1 ratio to ezetimibe or evolocumab for 24 weeks (phase B).
The researchers found that muscle symptoms occurred while taking atorvastatin but not placebo in 42.6 percent of the 491 patients who entered phase A. Two hundred eighteen participants entered phase B, of whom 73 were randomized to ezetimibe and 145 to evolocumab. The mean percent LDL-C change from baseline to the mean of weeks 22 and 24 was −16.7 percent for ezetimibe, compared with −54.5 percent for evolocumab (P < 0.001). At week 24, the mean percent change was −16.7 and −52.8 percent for ezetimibe and evolocumab, respectively (P < 0.001).
"Further studies are needed to assess long-term efficacy and safety," the authors write.
Several authors disclosed financial ties to pharmaceutical companies, including Amgen, which manufactures evolocumab and funded the study.
Physician's Briefing