November 14, 2013
New Guidelines Issued for Cholesterol Management
Four major statin benefit groups identified for whom risk reduction outweighs risk of adverse events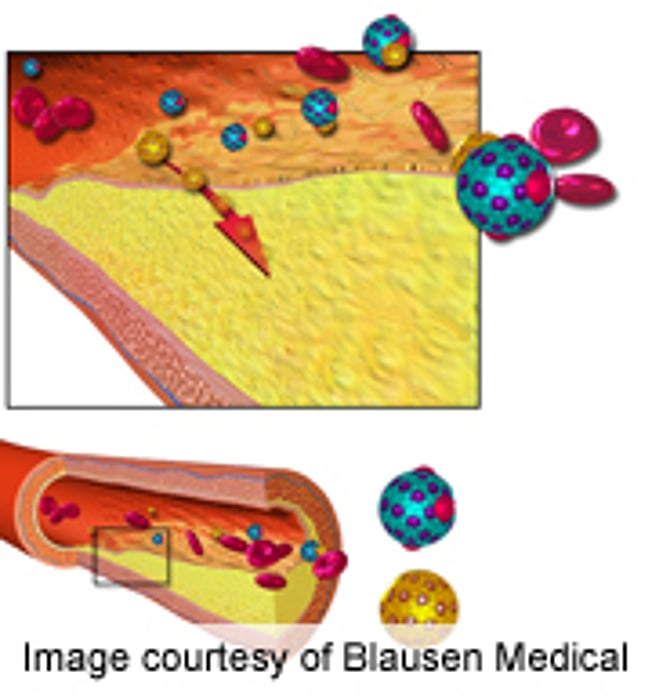 THURSDAY, Nov. 14 (HealthDay News) -- Evidence-based recommendations for the management of cholesterol for the primary and secondary prevention of atherosclerotic cardiovascular disease (ASCVD) have been developed by the American Heart Association and the American College of Cardiology; the guidelines were published online Nov. 12 in Circulation and the Journal of the American College of Cardiology.
Neil J. Stone, M.D., from the Northwestern University Feinberg School of Medicine in Chicago, and colleagues developed evidence-based guidelines for the treatment of blood cholesterol levels to reduce ASCVD risk (including coronary heart disease, stroke, and peripheral arterial disease).
According to the guidelines, lifestyle modification is a crucial aspect of health promotion and should be used before and in conjunction with cholesterol-lowering drug therapies. Four major statin benefit groups were identified for whom the ASCVD risk reduction outweighs the risk of adverse events: individuals with clinical ASCVD; those with primary elevations of low-density lipoprotein cholesterol (LDL-C) ≥190 mg/dL; 40- to 75-year-olds with diabetes and LDL-C of 70 to 189 mg/dL, and without clinical ASCVD; and those without clinical ASCVD or diabetes, with LDL-C of 70 to 189 mg/dL and an estimated 10-year risk of ASCVD of 7.5 percent or more.
"This guideline represents a departure from previous guidelines because it doesn't focus on specific target levels of LDL cholesterol," Stone said in a statement. "Instead it focuses on defining groups for whom LDL lowering is proven to be most beneficial."
Several authors disclosed financial ties to the pharmaceutical and biotechnology industries.
Physician's Briefing