March 21, 2014
Statin Costs Impact Value of Coronary Artery Calcium Test
CAC testing with targeted statin treatment cost-effective only when statins are costly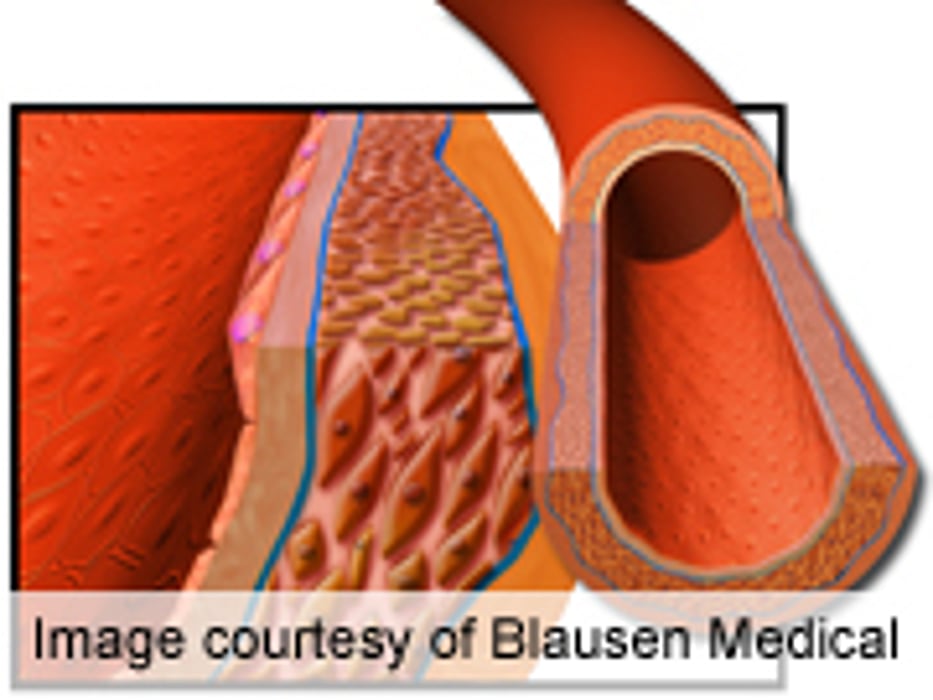 FRIDAY, March 21, 2014 (HealthDay News) -- For patients at intermediate risk of coronary heart disease (CHD), coronary artery calcium (CAC) measurement and targeted statin treatment is cost-effective if statin assumptions are less favorable (costly or impact quality of life), according to research published online March 11 in Circulation: Cardiovascular Quality and Outcomes.
Mark J. Pletcher, M.D., M.P.H., from the University of California in San Francisco, and colleagues estimated the cost-effectiveness of measuring CAC and prescribing statin therapy based on the resulting score. An established model enhanced with CAC distribution and risk estimates was used from the Multi-Ethnic Study of Atherosclerosis.
The researchers found that, in a scenario of 10 years of statin treatment for 10,000 55-year-old women with high cholesterol (10-year CHD risk, 7.5 percent), 45 percent of the statin treatment benefit would be provided by measuring CAC and targeting statin treatment to the 2,500 women with CAC >0, with CAC measurement costs of $2.25 million and nine radiation-induced cancers. In this scenario, and across a range of other scenarios (CHD risk, 2.5 to 15 percent), treating all was preferable to CAC screening when statin assumptions were favorable ($0.13 per pill and no quality of life penalty). CAC screening with statin treatment for persons with CAC >0 was found to be cost effective (<$50,000 per quality-adjusted life-year) when statin assumptions were less favorable ($1.00 per pill; disutility, 0.00384) in this and in other intermediate risk scenarios.
"CAC testing in intermediate risk patients can be cost-effective but only if statins are costly or significantly affect quality of life," the authors write.
Abstract
Full Text (subscription or payment may be required)
Physician's Briefing