April 5, 2013
Statins Show Protective Effect Against Acute Kidney Injury
Initiating use prior to coronary artery bypass grafting surgery may modestly reduce risks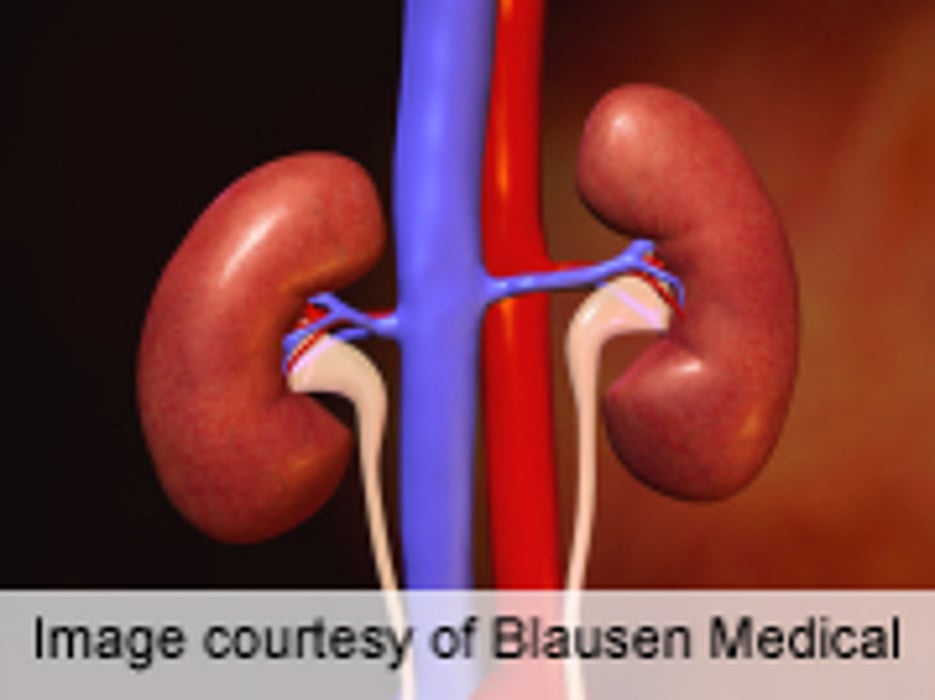 FRIDAY, April 5 (HealthDay News) --Initiating a statin prior to coronary artery bypass grafting (CABG) surgery may modestly reduce the risk of acute kidney injury (AKI) post-CABG, especially in patients less than 65 years old, according to research published March 15 in The American Journal of Cardiology.
J. Bradley Layton, Ph.D., of University of North Carolina at Chapel Hill, and colleagues utilized an epidemiological approach to estimate the effect of initiating statin pre-operatively on AKI after CABG.
According to the researchers, of the 17,077 CABG patients identified, post-CABG AKI developed in 3.4 percent of patients who started statin pre-operatively and 6.2 percent of patients who did not receive statin. After adjusting for confounders, a protective effect of statin initiation on AKI was observed (relative risk [RR], 0.78; 95 percent confidence interval [CI], 0.63 to 0.96). This protective is observed in patients younger than 65 years (RR, 0.62; 95 percent CI, 0.45 to 0.86) and not in patients older than 65 years (RR, 0.91; 95 percent CI, 0.68 to 1.20).
"Our study supports the hypothesis that prescribing a statin before CABG in those not already receiving statin therapy may modestly attenuate the incidence of post-CABG AKI, particularly among younger patients," the authors write.
Two authors disclosed financial relationships with pharmaceutical companies.
Abstract
Full Text (subscription or payment may be required)
Physician's Briefing