April 1, 2014
ACC: Biodegradable Biolimus-Eluting Stent Found Noninferior
Noninferiority for death or MI and for target lesion revascularization versus everolimus-eluting stent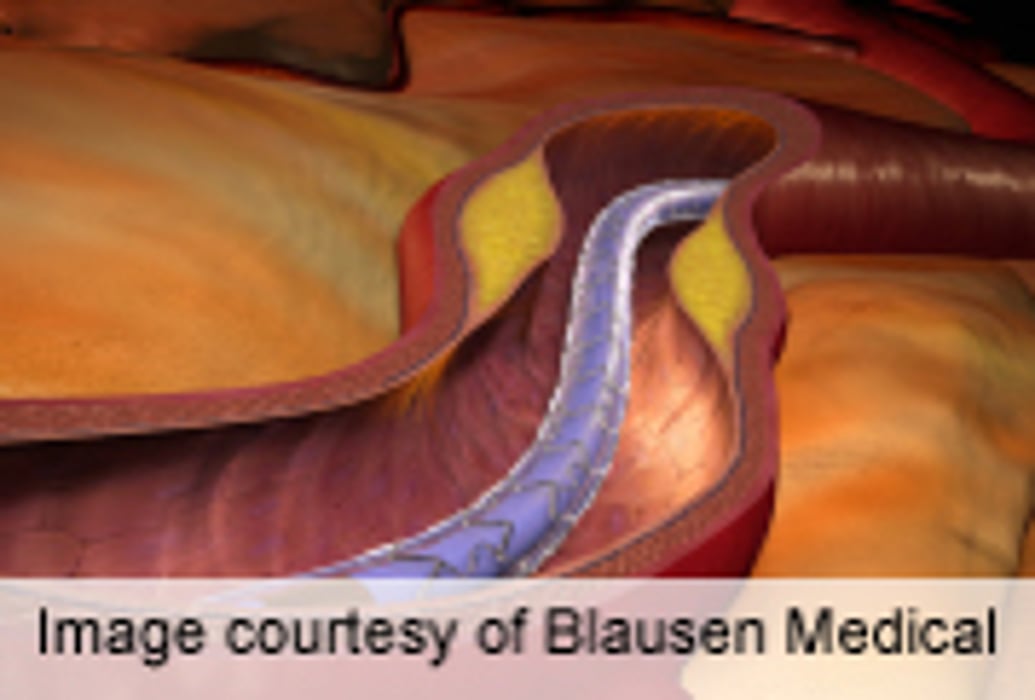 TUESDAY, April 1, 2014 (HealthDay News) -- For patients undergoing drug-eluting stent implantation, biodegradable polymer biolimus-eluting stents (BP-BES) are noninferior to durable polymer everolimus-eluting stents (DP-EES) for death or myocardial infarction (MI), and for target lesion revascularization (TLR) at two-years, according to a study published online March 31 in the Journal of the American Medical Association. This research was published to coincide with presentation at the annual meeting of the American College of Cardiology, held from March 29 to 31 in Washington, D.C.
Masahiro Natsuaki, M.D., from the Saiseikai Fukuoka General Hospital in Fukuoka, Japan, and colleagues reported interim two-year results from the NOBORI Biolimus-Eluting versus XIENCE/PROMUS Everolimus-Eluting Stent Trial (NEXT) randomized noninferiority trial. Patients scheduled for drug-eluting stent implantation were enrolled and randomized to receive BP-BES (1,617 patients) or DP-EES (1,618 patients).
Two-year follow up was completed by 98.4 percent of patients. The researchers found that BP-BES treatment demonstrated noninferiority to DP-EES for death or MI (7.8 versus 7.7 percent; noninferiority, P = 0.003) and for TLR (6.2 versus 6.0 percent; noninferiority, P < 0.001). There was no significant between-group difference in the cumulative two-year incidence rates of death or MI and TLR. There were also no between-group differences in the prespecified secondary outcomes.
"In NEXT, the safety and efficacy outcomes of BP-BES were noninferior to those of DP-EES at two years," the authors write.
Several authors disclosed financial ties to pharmaceutical and medical device companies, including Terumo Japan, which funded the NEXT study.
Physician's Briefing